UPS' medical drone airline joins forces with distributor AmerisourceBergen
News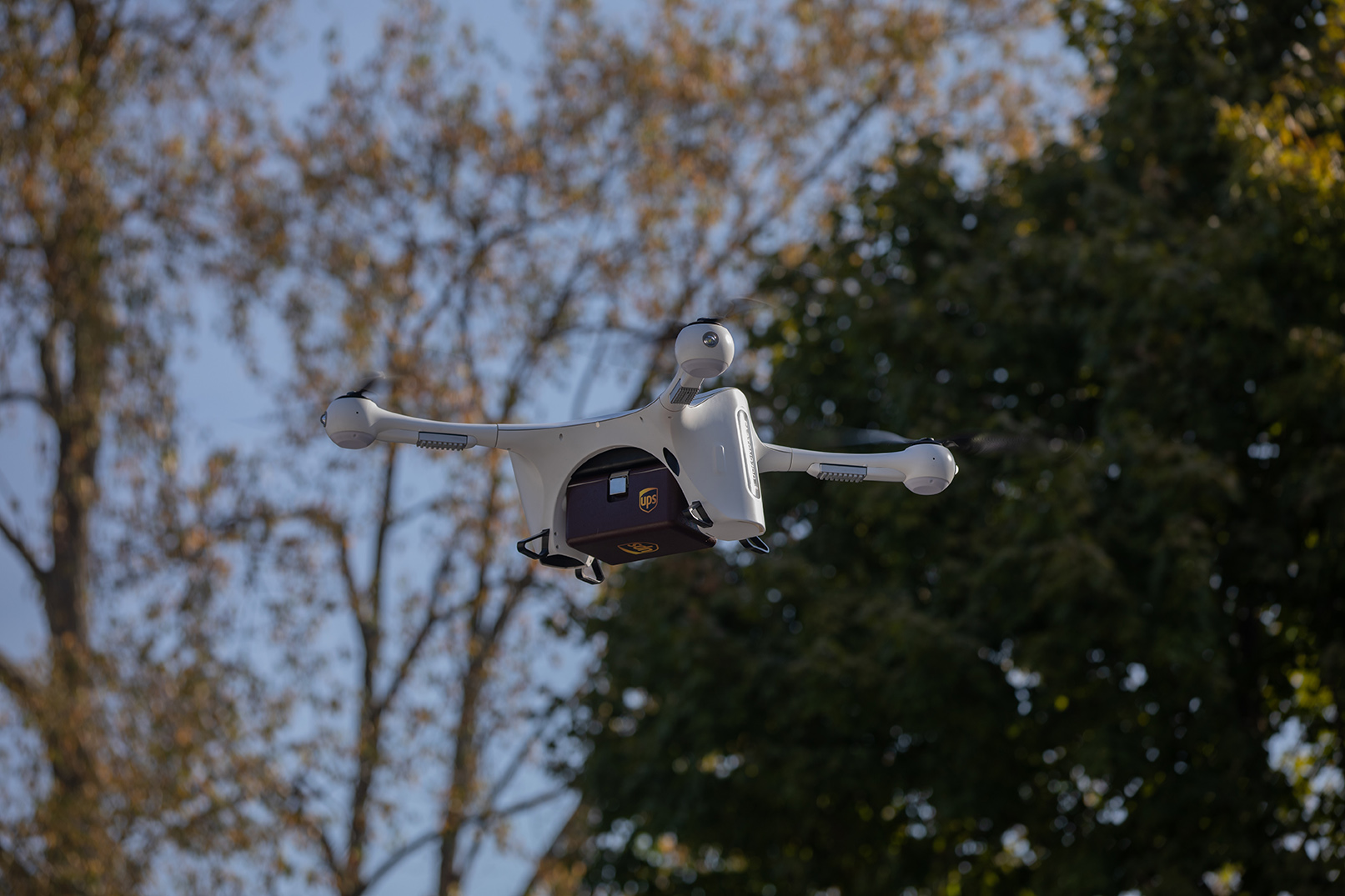 UPS has announced a partnership with wholesale pharmaceutical distributor AmerisourceBergen to expand its medical drone airline across the US.
The collaboration will see UPS' Flight Forward drone airline transporting pharmaceuticals, supplies and records to medical campuses served by AmerisourceBergen across the US, and then expand its use to other care sites.
AmerisourceBergen uses courier vehicles to transport most of its medical products from distribution centres to hospitals and clinics.
The companies say that drone transportation avoids road delays, thus increasing efficiency, lowering costs and improving services to patients.
The collaboration with AmerisourceBergen marks the latest expansion of UPS drone flights in support of healthcare logistics.
AmerisourceBergen distributes medicines to 95% of hospitals across the country through a network of 27 distribution centres.
In March, UPS and drone-manufacturer Matternet announced the first Federal Aviation Authority-sanctioned use of a drone for routine flights under a contractual delivery agreement.
A few weeks ago the FAA granted permission for UPS Flight Forward to operate commercial drone flights beyond an operator's line of sight – an important distinction as the firm expands its drone operations.
UPS expects to rapidly expand the hospital campus drone delivery solution and to increase UPS Flight Forward services to other customers.
UPS Flight Forward's drones can carry medical supplies for up to 12.5 miles and the maiden flight earlier this year used a Matternet M2 quadcopter to visit the WakeMed hospital campus in Raleigh, North Carolina.
The Part 135 Standard certification granted by the FAA earlier this month has no limits on the size or scope of operations and is the highest level of certification, which no other company has attained.
It allows UPS to fly an unlimited number of drones with an unlimited number of remote operators in command
Earlier this year, Merck & Co announced it had joined a consortium testing the potential of drones to deliver medicines and vaccines.
Testing began in the Bahamas, with backing from partners Softbox, AT&T, and Volans-i.