UPS gets clearance to expand medical drone delivery service across US
News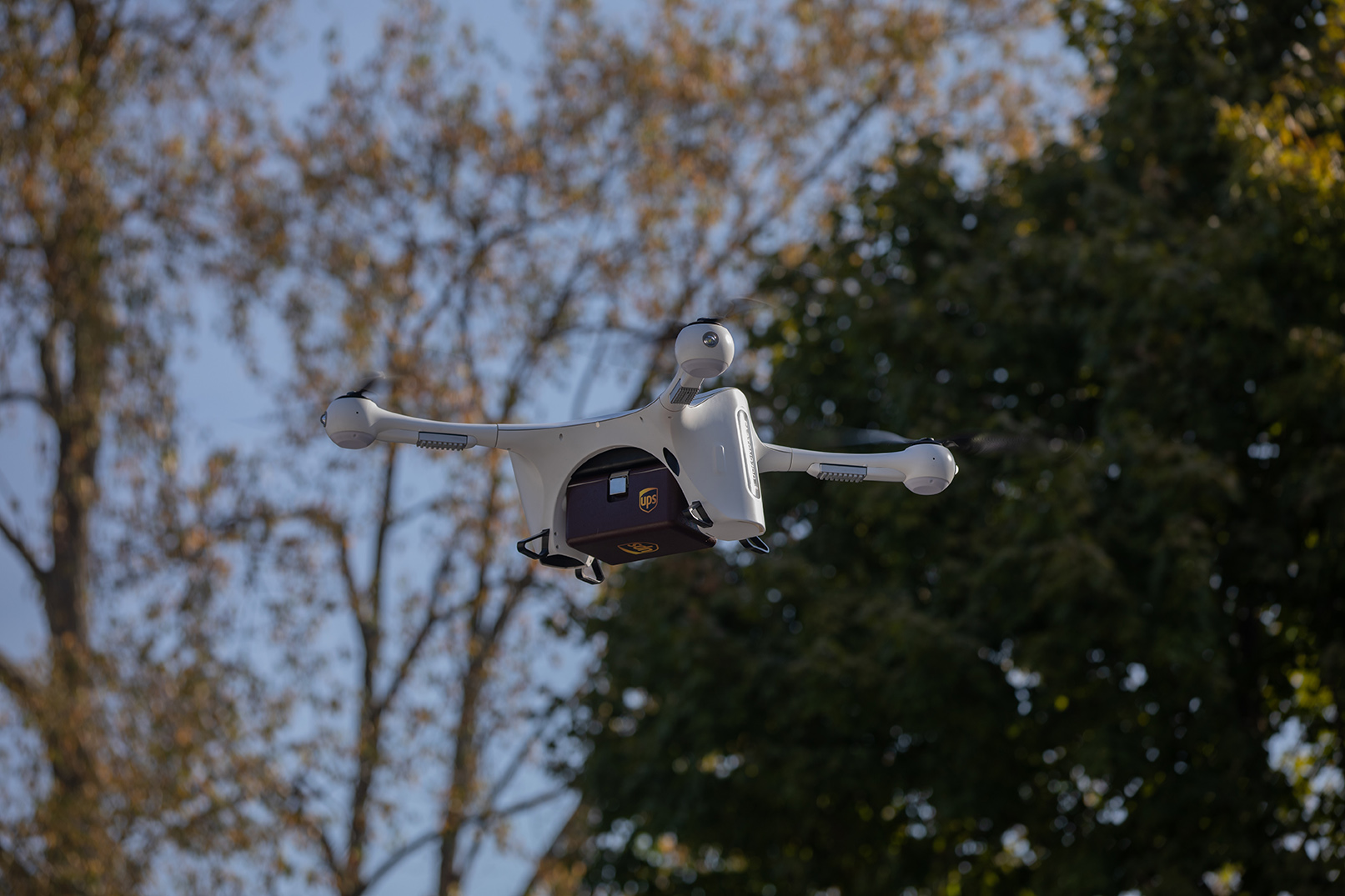 A subsidiary of UPS has gained regulatory clearance allowing it to expand a medical drone delivery service to support hospitals across the US.
UPS Flight Forward said earlier this month it has received the US government certification to operate a drone airline.
Immediately after the US Federal Aviation Administration awarded the company a 'Part 135 Standard' certification the UPS subsidiary immediately launched the first drone delivery flight.
The flight used a Matternet M2 quadcopter to visit the WakeMed hospital campus in Raleigh, North Carolina.
This was flown under a government exemption allowing for a "beyond visual line of sight" operations, another US first for a commercial operation.
UPS hopes to improve delivery of medical supplies using its drones, where the shortest time in transit can improve efficiency and quality of healthcare services.

UPS partnered with drone firm Matternet earlier this year to launch the healthcare delivery service on the WakeMed campus, which can carry supplies for up to 12.5 miles.
According to UPS the first commercial flight has made the business case for a medical delivery service using drones and now has plans to expand the service to a variety of critical care or lifesaving applications.
The Part 135 Standard certification has no limits on the size or scope of operations and is the highest level of certification, which no other company has attained.
It allows UPS to fly an unlimited number of drones with an unlimited number of remote operators in command, allowing UPS to scale up its operations.
David Abney, UPS chief executive officer, said: "This is history in the making, and we aren't done yet. Our technology is opening doors for UPS and solving problems in unique ways for our customers. We will soon announce other steps to build out our infrastructure, expand services for healthcare customers and put drones to new uses in the future."
Earlier this year, Merck & Co announced it had joined a consortium testing the potential of drones to deliver medicines and vaccines.
Testing began in the Bahamas, with backing from partners Softbox, AT&T, and Volans-i.