Unswayed by a discount pledge, FDA adcomm rejects Lilly's PD-1 drug
News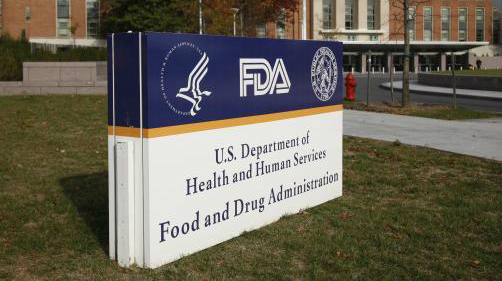 FDA advisors have voted against approval of Eli Lilly and Innovent Biologics' cancer immunotherapy sintilimab, undermining hopes of a new, lower-priced option in the PD-1/PD-L1 inhibitor class.
The Oncologic Drugs Advisory Committee (ODAC) followed the line laid out by the agency's reviewer in briefing documents published earlier this week, and voted 14 to 1 against approving the drug as first-line treatment for non-squamous non-small cell lung cancer (NSCLC).
The panel agreed with the FDA's oncology chief Richard Pazdur, who argued at the meeting that the data filed in support of the marketing application, from the ORIENT-11 study conducted in China, was not applicable to the US population.
The move was a "step backward" in the drive towards improving diversity in clinical trials, he said, and most of the ODAC agreed, saying that Lilly should be required to conduct a new trial involving US patients.
The panel also expressed concern about approval on the basis of progression-free survival (PFS), the primary endpoint of ORIENT-11, whereas other approved immunotherapies have data on overall survival – considered a more robust test of a cancer drug's efficacy.
The decision came after Lilly said it would offer sintilimab at a steep discount to other PD-1/PD-L1 drugs used for previously untreated NSCLC, such as Merck & Co's Keytruda (pembrolizumab), currently dominant in the category.
The number of already-available therapies actually worked against sintilimab, as the panel said there was no great urgency for a new treatment option for treatment-naïve NSCLC patients.
The one dissenting voice – University of Southern California oncologist Jorge Nieva – did back approval on the basis of sintilimab's potential to reduce the cost of treatment.
Lilly said in a brief statement that it was disappointed by the outcome of the deliberations, but "appreciated the opportunity to publicly discuss the application and broader issues related to single-country clinical trials."
The decision is also a blow to other drugmakers hoping to bring drugs to the US market based on clinical data generated in China, which has emerged as a fertile source for new drug candidates as well as offering lower-cost clinical research.
The FDA doesn't have to follow the advice of its advisors, but with Pazdur unmoved in his opposition to approval then chances of anything other than a rubber stamp of the ODAC's verdict seem vanishingly small.
Lilly said that along with Innovent it would work with the FDA as it completes its review of the sintilimab application. "We have long-standing initiatives in place to advance diversity and inclusion in Lilly-conducted clinical trials," it added.
The company paid $200 million upfront to license ex-China rights to sintilimab in 2020 in a deal with an overall value of more than $1 billion.