UN to take action against superbugs
News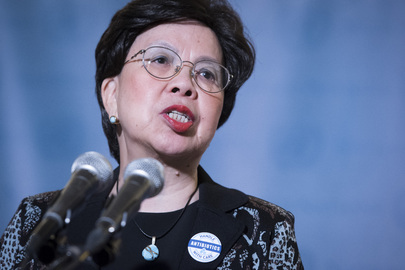 The United Nations has vowed to take action against superbugs, saying a coordinated, international effort is needed to combat antimicrobial resistance.
At a meeting yesterday, UN member heads of states committed to taking a broad, coordinated approach to address the causes of antimicrobial resistance (AMR) across human health, animal health and agriculture.
They noted the threat posed by AMR, which could mean that previously treatable infections could once again pose a deadly threat to human life, as bacteria develop resistance to commonly used antibiotics.
Overuse in agriculture, and over-prescription in hospitals have led to new and resistant strains emerging.
There is a need for "deep engagement" and "sustained financing", the UN said, noting that this is only the fourth time a health issue has been taken up by the UN General Assembly.
By taking action at this high level, the UN said the AMR threat was as serious as those posed by HIV, non-communicable diseases and Ebola.
Countries reaffirmed their commitment to develop national plans on AMR, based on the Global Action Plan on Antimicrobial Resistance – a blueprint developed last year by the World Health Organization (WHO), in coordination with the UN's Food and Agriculture Organization and the World Organisation for Animal Health (OIE).
The organisations noted in a joint statement that the plans are "needed to understand the full scale of the problem and stop the misuse of antimicrobial medicines in human health, animal health, and agriculture."
Dr Margaret Chan (pictured), director-general of the WHO, said: "Antimicrobial resistance poses a fundamental threat to human health, development, and security. The commitments made today must now be translated into swift, effective, lifesaving actions across the human, animal and environmental health sectors. We are running out of time."
World leaders also committed to tackling AMR by strengthening regulation of antimicrobials, improving knowledge and awareness and promoting best practices.
They also committed to "sustained financing" of new treatments – a key issue as R&D into new antibiotics has stalled because pharma companies did not anticipate a return on their investment.
The UK's Association of the British Pharmaceutical Industry (ABPI), yesterday highlighted a roadmap signed by 10 of its members designed to prevent resistant strains developing, and to find new compounds to combat them.
Proposals included reducing environmental impact from antibiotic production, cracking down on unnecessary prescriptions, improving access to future antibiotics and tests, and exploring new collaborations between industry and the public sector.
Pharma companies including AstraZeneca, GlaxoSmithKline, Pfizer, and Allergan have signed the document.
The UK has led the international effort against AMR, after former prime minister David Cameron commissioned a review by economist Lord O'Neill, leading to yesterday's declaration.