UK's second go at a contact tracing app heads for pilot study
News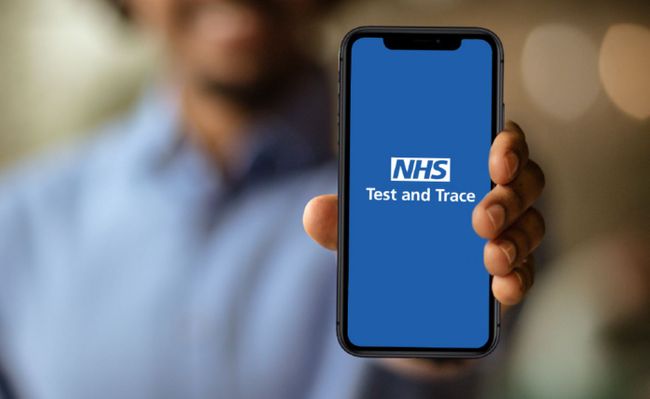 After ditching its home-grown attempt at a coronavirus contact-tracing app for smartphones, the UK is ready to start pilot trials of a second version based on a platform developed by Apple and Google.
The new NHS Test and Trace app is intended to be used as an add-on to the controversial national and local contact-tracing service, and was due to start initial trials yesterday on the Isle of Wight and among a group of NHS volunteers.
Residents of COVID-19 hotspot Newham in London will also be offered the chance to participate in the pilot a little later, said the government.
The new app uses the decentralised Apple/Google model of relying on smartphones detecting each other, helping to maintain public privacy, even though the government has previously said the approach wouldn't allow it to respond effectively to localised COVID-19 outbreaks.
It logs the time and distance a user has spent near anyone else, regardless of whether they are known to each other, and can raise an alert if one of them later tests positive for SARS-CoV-2, the virus that causes COVID-19.
The earlier NHS app would have been based on a centralised database of registered participants, but sparked concerns about infringement of civil liberties before it was abandoned.
The new app generates a random ID for a person's device, allowing test and trace to function. The IDs "rotate", according to the government, and that would prevent them from being used to track individual devices.
[embed]https://twitter.com/NHSTestTraceapp/status/1273163685771558917[/embed]
There are still concerns about how well the new app will work in practice, and the government says it is still working to improve the way phones detect each other using Bluetooth, and reduce the number of false alerts that would direct people to quarantine without due cause.
"The performance of individual devices varies wildly and there are currently variances in how Android and iOS report risk, but the experiments showed that the modelling was broadly correct," according to the National Cyber Security Centre (NCSC), which is contributing to the app's development.
"The team continue to work with Apple and Google to improve the contact detection reliability," it said.
One issue is reportedly that in order to preserve privacy, the Apple/Google model doesn't allow access to certain data on Bluetooth signal strength, according to a BBC report.
That means it can't use a technique developed by researchers at the University of Oxford and Turing Institute in the UK that can give a better indication of proximity, it says.
The team behind the new app say they hope to get the accuracy rate high enough for widespread roll-out of the quarantine alert system by the end of the year.
Aside from its main contact-tracing function, the app will also inform users of the level of coronavirus risk in their postcode, and allow people to scan a QR code when they check into public venues like restaurants and pubs. They can then be alerted automatically if an outbreak is linked to that venue.
Other features include a symptom checker, a booking system for diagnostic tests, and a timer for those advised to self-isolate.
News of the revised app was welcomed by the Health Foundation charity, but its director of data – Adam Steventon – said the government must ensure that the trials are properly evaluated and that findings are shared.
"The ultimate test for the app is whether it increases the proportion of contacts that are traced by the Test and Trace service. Currently only 79% of people contacted by NHS Test and Trace are able to give information about their contacts, and only 75% of contacts can be reached," he said.
The Health Foundation is concerned that false alerts from the app might impact more severely on certain populations, for example those unable to work from home.
It also wants reassurance that it has  been designed with the most vulnerable people in society in mind, such as those living in poorer areas, older people and some in minority ethnic groups.