UK startup Leucid raises £11.5m for solid tumour CAR-T therapies
News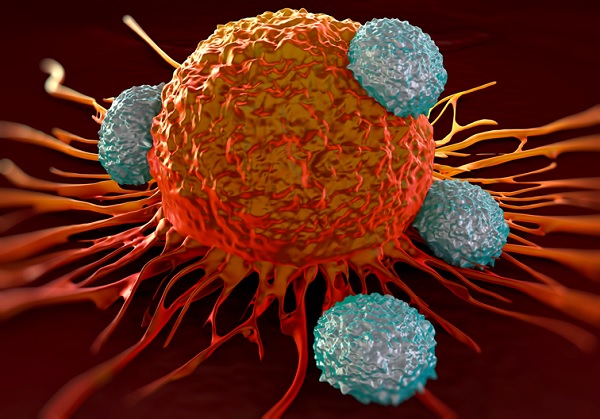 CAR-T therapies have revolutionised the treatment of some blood cancers, but so far haven't been able to repeat that success in solid tumours. UK startup Leucid Bio hopes to change that – and has just raised £11.5 million in first-round financing to take its plans forward.
The London-based biotech has been set up to develop a CAR-T developed by Dr John Maher at King's College London, who serves as its chief scientific officer. Its lead candidate it LEU-011, a NKG2D CAR-T therapy in preclinical development for platinum resistant ovarian cancer.
The cash injection will be used to start clinical trials of LEU-011, according to Leucid's chief executive Artin Moussavi, who said Leucid's platform promises to "overcome key challenges in CAR T-cell therapy for solid tumours," which account for 90% of all cancers.
The aims is "to improve treatment outcomes and save the lives of cancer patients, where current treatments are not currently proving to be as clinically meaningful as required."
CAR-T therapies currently involve harvesting a patient's own immune cells, genetically modifying them to attack cancer cells, then injecting them back into patients.
Leucid says its platform generates CAR-Ts that overcome limitations of current therapies such as difficulties in targeting tumours, surviving the hostile microenvironment around them, and infiltrating them to exert their anti-cancer effects.
Its T cell therapies are designed to be in a "more natural biological configuration" that enhances their potency, allows a long-term response to be generated, and reduces side effects.
Leu-O11 is engineered to express NKG2D, a receptor that binds to a group of ligands found on more than 80% of human tumour cells. When bound, the immune cells trigger cancer cell death.
It has emerged as a promising target for companies developing CAR-Ts for solid tumours, with rival programmes underway at other biotechs including Nkarta Therapeutics and Celyad.
The Series A round was led by Epidarex and new investor Vulpes Investment Management, with participation from new investors 2Invest and Future Fund of the British Business Bank, as well as existing backer Sofinnova Partners.