UK hospital deploys Microsoft AI to tackle cancer backlog
News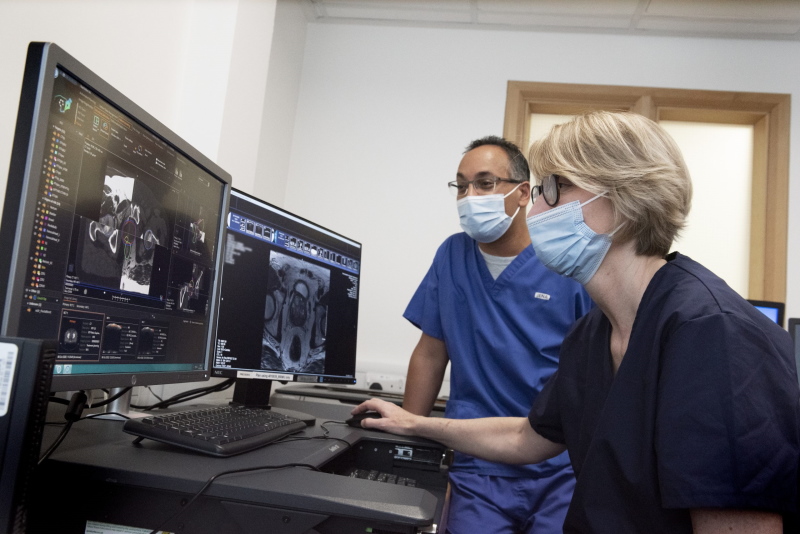 Addenbrooke's Hospital in Cambridge will be the first in the world to use an artificial intelligence tool developed by Microsoft that promises to cut the time it takes to analyse computed tomography (CT) scans, and allow treatment to start sooner.
The Project InnerEye tool was developed just down the road from Addenbrooke's at Microsoft's Cambridge research labs, and uses AI to highlight tumours and healthy tissue on patient scans, guiding an individual treatment plan.
The AI has been shown to speed up clinicians' ability to perform radiotherapy planning for head and neck as well as prostate cancers 13 times quicker than manual methods, without compromising accuracy, according to a JAMA Network Open research paper.
Microsoft is making the tool freely available as opensource software to speed up its use by hospitals, though of course clinical use of machine learning models is subject to regulatory approval.
Up to half of the population in the UK will be diagnosed with cancer at some point in their lives, and of these, half will be treated with radiotherapy, with delivery guided by a CT scan to reveal where the radiation beams should be directed to minimise damage to other tissues.
Stacks of 2D images generated during a CT scan have to be reviewed by a radiation oncologist, a time-consuming process, but using Project InnerEye the time to complete that process can be cut by 90%, according to studies.
The AI's conclusions will be checked and confirmed by a clinical oncologist before the patient receives treatment.
With charity Cancer Research UK estimating that as many as three million people in the UK have missed out on cancer screening tests during the pandemic, the AI could help reduce a "mounting cancer treatment backlog" according to Microsoft.
Lightening the workload of oncologists could also help prevent clinician burnout, which Microsoft says is happening across the NHS as a result of COVID-19. The hope is that quicker treatment could also help improve survival rates for some cancers, although there's no hard evidence for that yet.
Yvonne Rimmer, consultant clinical oncologist at Addenbrooke's, said: "There is no doubt that InnerEye is saving me time. It's very good at understanding where the prostate gland is and healthy organs surrounding it, such as the bladder. It's speeding up the process so I can concentrate on looking at a patient's diagnostic images and tailoring treatment to them.
"But it's important for patients to know that the AI is helping me in my professional role; it's not replacing me in the process. I double check everything the AI does and can change it if I need to. The key thing is that most of the time, I don't need to change anything."