Strategy for post-Brexit life science sector unveiled
News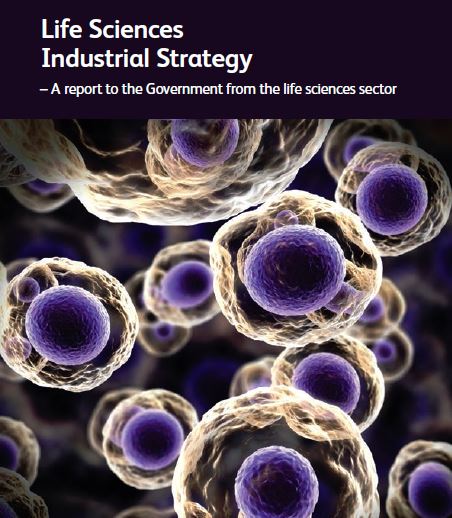 An over-arching strategy to help strengthen the UK's life sciences sector after Brexit has been unveiled today,with pharma, biotech and medtech companies hoping the government will follow its recommendations.
The UK government plans to introduce a "sector deal" based on the strategy, boosting funding for basic science and introducing policies to allow faster access to novel medicines for NHS patients.

The plans are part of a wider industrial strategy championed by Theresa May, which she first promised shortly after becoming prime minister in July 2016.  While it makes no direct mention of Brexit, the strategy will clearly live in the shadow of the withdrawal from the EU in 2019. Despite early optimism, almost no-one believes Brexit can bring any significant upsides for the UK life sciences sector.
No life sciences strategy would be able to offset Brexit (and the loss of EMA membership, for example) but industry leaders are nevertheless hopeful a sector deal could improve the market outlook in the UK.
Led by renowned geneticist professor Sir John Bell, the strategy has been facilitated by government, but it is keen to say the proposals have come directly from industry representatives, including UK pharma industry association the ABPI, biotech's BIA, as well as AstraZeneca, GSK, Immunocore, Johnson & Johnson and MSD, and SMEs, and charities.
Business secretary Greg Clark is also to unveil details of £160 million in funding through the industrial strategy.
Revealed at a ceremony today in Birmingham, the government said it will consider the proposals and work towards a deal with the global life sciences sector.
Key proposals include sustained and increased funding for basic science to match international competition, and improving clinical trial capabilities.
And Sir John said the government should implement the Accelerated Access Review – a set of policies drawn up by Sir Hugh Taylor to speed up access to novel medicines.
There should also be a pharma-friendly tax environment, and improved infrastructure, according to the report.
He also called for two to give regional innovation hubs providing evidence and data to regions, and a skills action plan across the NHS, commercial and third sectors.
Business secretary Greg Clark kicked off matters with a pledge to build a £13 million medicines manufacturing centre, a £66 million vaccines development centre, and £30 million funding for an advanced therapies centre across three sites.
Clark said the government plans to invest £12 million to expand the Cell and Gene Therapy Manufacturing Centre in Stevenage, and has earmarked £25 million to support life science manufacturing SMEs.
Health secretary Jeremy Hunt will announce £14 million funding to support 11 medical technology research centres at the event.
It is also notable that the strategy does make clear and unambiguous statements about market access issues, including calling for NICE to use a 'wider range of instruments' beyond the QALY, and saying the next PPRS pricing agreement should balance patient access, value and and the need to incentivise the industry.
The strategy also recommends benchmarking market access, saying: "the UK should be in the top quartile in comparator countries, both for the speed of adoption and the overall uptake of innovative, cost effective products, to the benefit of all UK patients by the end of 2023".
This is encouraging for the industry - but doesn't address the fundamental problem that NHS England is tightening budgets for new medicines, against a backdrop of an historic health service funding crisis. The ABPI and its members had been so incensed by this trend that it has mounted legal action against the latest budget controls.
Brexit is predicted to squeeze the UK's economy further over the coming years, which means significant extra funding for the NHS currently looks very unlikely.

Sir John Bell
Sir Bell said: "We have created a strategy which capitalises on our strong science base to further build the industry into a globally-unique and internationally competitive life sciences eco-system, supported by collaboration across industry, government, the NHS, academia, and research funders to deliver health and wealth."
Mike Thompson, chief executive of the ABPI, said:
"Today's Life Sciences Industrial Strategy is an impressive document which captures the importance of our sector to a successful post-Brexit Britain. Sir John Bell is to be congratulated in pulling together a complex and diverse sector and showing the benefits to the UK of getting us all to align.
"We want the UK to be one of the best places in the world for discovering, developing and adopting new medicines and this Strategy provides the focus for all life science partners to work together to deliver exciting medical innovations for patients.
"The NHS is rightly at the heart of the strategy: If it can build on its unique capability to use health data in research and development and address the UK's long-standing challenge of adopting new treatments, it will create a virtuous circle for all and deliver massive health and economic benefits to the UK.
"We look forward to working with Government and other partners to implement these recommendations – including through a sector deal with the bio-pharmaceutical industry and a voluntary agreement on UK medicines policy between industry and the Department of Health. These measures will provide confidence for global companies to invest in the UK during and beyond Brexit."
Read the full Life Sciences Industrial Strategy here