UK gene and cell therapy manufacturing hub clears regulatory hurdle
The UK's regulator has granted new licences to a hub of biotech companies to allow them to continue manufacturing of groundbreaking gene and cell therapies at an innovative purpose-built centre.
The Stevenage-based Cell and Gene Therapy Catapult (CGT Catapult) manufacturing centre was granted the licences by the Medicines and Healthcare products Regulatory Agency (MHRA), which has been closely involved in the design and build of the facility.
The Manufacturing and Importation Authorisation (MIA) and an MIA for investigational medicinal product (MIA IMP) are required by the EU for the production of commercial medicines for patient use or to support clinical trials.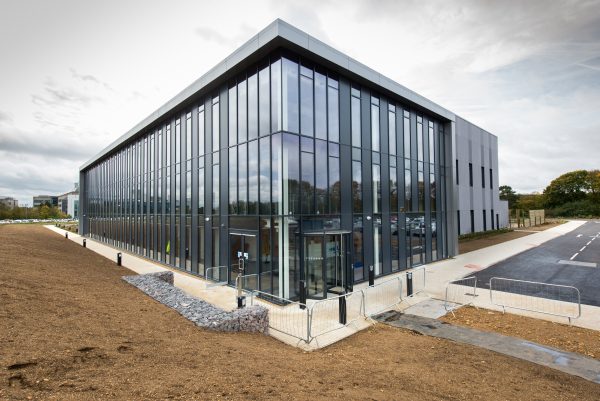 Keith Thompson, CEO, CGT Catapult, said: "The award of these licences in such a short timeframe is testament to the close engagement we have maintained with the MHRA over the past few years for the building of a facility that allows for this unique collaborator model, and one which we will continue to foster as the manufacturing centre and its surrounding innovation cluster grows.
"We now look forward to working with our current collaborators as they leverage our licences to move towards production of the first batches of clinical materials."
Over the last 12 months, CGT Catapult has worked on more than 80 projects at its development laboratories in Guy's Hospital, London, and at the £55 million manufacturing centre, which opened in April.
The CGT Catapult 2018 annual review stated that the independent collaborative comprised a team of more than 170 cell and gene therapy specialists and it predicted that, over the next five years, it will boost the development of the most complete advanced therapies ecosystem in the world, making the UK the go-to place for cell and gene therapy development.
Lord Henley, Life Sciences Minister said, "The go-ahead to make cell and gene therapies that could ultimately save lives is a great boost for the area, but also shines a light on the whole of the UK as an attractive place for this innovative industry to thrive."
The UK government created the centre as part of its Innovate UK programme to advance the growth of cell and gene therapies, by bridging the gap between research and large-scale manufacturing. Oncology is the current dominant therapeutic area.
Currently, the companies developing their manufacturing and supply systems at the Stevenage-based centre include Autolus, Cell Medica, Adaptimmune and Freeline. The centre is being expanded to meet demand.
Don't miss your daily pharmaphorum news.
SUBSCRIBE free here.