UCB's IL-17 latecomer bimekizumab beats Cosentyx in psoriasis trial
News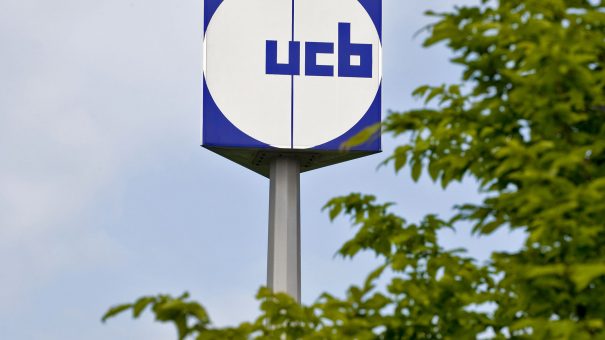 Belgian biopharma company UCB is bringing up the rear of the IL-17 inhibitor category with its bimekizumab drug, so is celebrating new late-stage data showing superiority to the class leader.
The BE RADIANT trial pitted bimekizumab against Novartis' Cosentyx (secukinumab) in the treatment of adults with moderate-to-severe psoriasis, and according to UCB is the first study to compare IL-17 drugs directly in this setting.
Bimekizumab performed better than Cosentyx across all the primary and secondary measures in the study, and according to analysts at Jefferies the trial "should facilitate UCB's ability to carve a niche in the highly competitive psoriasis market."
They think that could translate into peak sales of more than $2bn a year for UCB's drug, up from their earlier estimate of $1.5 billion, assuming follow-up phase 3 trials in psoriatic arthritis and ankylosing spondylitis come good.
That would help ease the pain of the forthcoming patent expiries for the Belgian drugmaker's current top-selling product Cimzia (certolizumab pegol), due in Europe in 2021 and in the US in 2024.
Cimzia accounted for €1.7 billion of the group's 4.9 billion in sales last year, and bimekizumab has taken on even greater importance for the company after another pipeline drug - epilepsy candidate padsevonil – failed a clinical trial in March.
In BE RADIANT bimekizumab performed better than Cosentyx at achieving complete clearance of skin lesions – known as a PASI 100 response – at both 16 and 48 weeks. It also topped Novartis' $3.6 billion blockbuster on the proportion of patients with a 75% improvement in skin lesions at four weeks.
That's good news for UCB, but while it's the first IL-17 drug that has shown superiority to Cosentyx in a head-to-head trial, other new biologics with blockbuster sales forecasts are also aiming to steal psoriasis market share from Novartis.
Just this week Eli Lilly reported that its IL-23 inhibitor mirikizumab outperformed Cosentyx in the OASIS trial, setting up regulatory filings later this year.
Meanwhile, AbbVie's already-marketed IL-23 drug Skyrizi (risankizumab) also topped Novartis's drug in testing and has got off to a swift start since its launch last year, with first-quarter 2020 sales of $300 million.
Jefferies notes that sales upside for bimekizumab are capped in a psoriasis market "dominated by competitors with large marketing budgets," and suggests that UCB may now seek out a commercial partner to give it more marketing muscle.
The analysts are positive on UCB's prospects overall, despite patent expires, with blockbuster sales also predicted for osteoporosis therapy Evenity (romosozumab) and zilucoplan for generalised myasthenia gravis.