Trump will not interfere with vaccine approval process, FDA chief reassures staff
News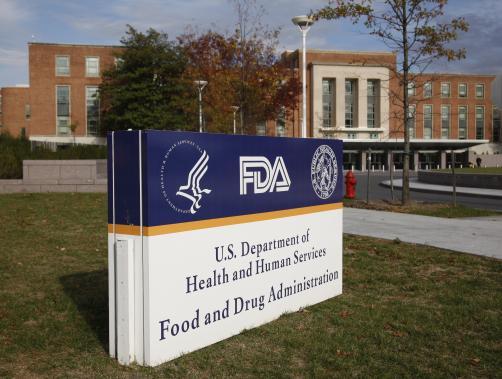 As readouts for crucial late-stage coronavirus vaccine trials approach in the coming weeks and months, the FDA's chief Stephen Hahn is moving to assuage fears that its decision-making will be swayed by political concerns during the presidential election campaigns.
Bloomberg reported that an unsubstantiated claim by president Donald Trump that the "deep state" was slowing efforts to approve a COVID-19 vaccine has caused FDA officials to assure staff that the White House cannot meddle with the licensing process.
The move from the FDA follows reports earlier this month that the Centers for Disease Control and Prevention (CDC) has told authorities in 50 states that "limited doses" of a vaccine may be available in November.
According to Bloomberg FDA commissioner Stephen Hahn sent an email to all 17,000 staff promising that the agency would adhere to science in any vaccine review.
Hahn has also met with leaders of the agency's departments, including the one that reviews vaccines, to reassure them that political concerns will not influence the regulator's decision making.
At the same time vaccine developers are to publish pledges not to submit vaccines with robust safety and efficacy data.
Citing people familiar with the matter, Bloomberg said that the companies due to make the pledge include the front-runners in the race to develop a COVID-19 vaccine: Pfizer, Moderna and Johnson & Johnson.
The matter is sensitive after Trump pressurised the FDA into approving the malaria drug hydroxychloroquine to treat COVID-19 under emergency use regulations - a decision the agency later withdrew.
Voters are set to go to decide between Republican Donald Trump and his Democratic rival Joe Biden on 3rd November and there are concerns that development may be rushed for political reasons.
The CDC's letter came after Trump told the nation in his speech to the Republican National Convention that a vaccine might arrive before the end of the year.
While the documents do not specify which vaccine could be ready, the newspaper said the details outlined by the CDC match products developed by Pfizer/BioNTech and Moderna, which are among the front-runners in clinical development.
According to Bloomberg, a White House spokesperson said the Trump administration is not asking for corners to be cut during the review process.
Judd Deere, a White House spokesman, said in a statement: "The rapid research, development, trials and eventual distribution of a COVID-19 vaccine is emblematic of President Trump's highest priority: the health and safety of the American people. It has nothing to do with politics, it's about saving lives."
According to the World Health Organization, there are 34 vaccines in clinical trials for COVID-19, led by the University of Oxford and AstraZeneca, with US firms Moderna, Janssen and Johnson & Johnson also in contention.