Trials leave Galapagos' SIK programme looking under the weather
News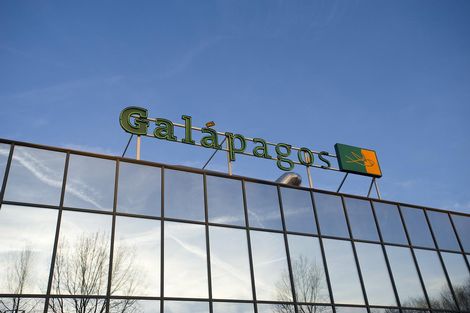 Galapagos has had to send its SIK inhibitor programme back to the drawing board after its lead compound GLPG3970 has failed two of three clinical trials, adding to a string of disappointments for the Belgian biotech. 
Results from a phase 1b study in psoriasis and two phase 2a studies in ulcerative colitis and rheumatoid arthritis showed that the drug was well-tolerated, and while it showed glimmers of activity in psoriasis missed the mark entirely in the other two indications.
The drug was unable to improve on placebo in the Ladybug study in rheumatoid arthritis, based on the DAS28 symptoms scale, and in the Sea Turtle trial in ulcerative colitis that used the Mayo Clinic Score.
While the company put a brave face on the results, saying they provide clinical evidence of the potential role of SIK inhibition in treating inflammation, there's no disguising the disappointment as GLPG3970 steps aside for follow-up candidates in preclinical development.
It's another setback as well for Galapagos' wide-ranging, $5.1 billion R&D alliance with Gilead Sciences, which gave the latter options on a swathe of pipeline projects, including the SIK programme.
Hailed as a canny move at the time, Gilead's buy-in has been hit by multiple disappointments, including the demise earlier this year of idiopathic pulmonary fibrosis (IPF) candidate ziritaxestat (GLPG1690), an autotaxin inhibitor which was billed as the flagship project when the alliance was announced in 2019.
Also canned is AdamTS-5 inhibitor GLPG1972, which missed the mark a phase 2 trial in osteoarthritis last year. And in late 2019, the partners abandoned plans to seek US approval of JAK inhibitor Jyseleca (filgotinib) in the US after the drug was turned down by the FDA.
Although that drug wasn't specifically covered by the alliance, Gilead and Galapagos' longstanding collaboration on its development was a big part of its foundation.
In the meantime, GLPG3970 is now the second failed candidate in the partner's "Toledo" project, which aims to treat a broad range of autoimmune conditions with a range of SIK drugs.
Galapagos abandoned another SIK 1/2/3 inhibitor called GLPG3312  after a phase 1 trial, citing  GLPG390's "more suitable pharmacological profile".
Galapagos insists however that the results back up the value of the Toledo programme, and is a step forward for SIK class.
"We are excited to demonstrate, for the first time, important biologic and clinical effects with a SIK inhibitor in patients with inflammatory conditions," said Galapagos' chief medical officer Walid Abi-Saab.
"This is a major achievement when working on a novel mode of action target class," he added. The preclinical compounds are expected to move into the human testing stage next year.
Investors were less certain, and shares in Galapagos slipped around 13% yesterday, despite a positive readout for another Gilead-partnered project – Tyk2 inhibitor GLPG3667 – in a phase 1b psoriasis study.
The study found that 40% of patients on the highest dose of GLPG3667 saw a 50% or greater improvement in Psoriasis Area and Severity Index (PASI) response at week four, setting up a move into a phase 2b trial next year.
Gilead was unaffected by the news and its shares firmed slightly. The company committed $3.95 billion in upfront cash plus a $1.1 billion equity investment in Galapagos to kick off the alliance.