The first lipodystrophy treatment for European patients
News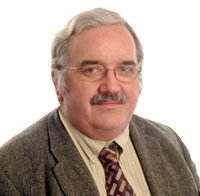 Novelion Therapeutics' Myalepta (metreleptin) developed for the ultra-rare condition lipodystrophy has been approved by the European Commission, giving patients the first treatment to improve their quality of life.
The recent EC decision makes Myalepta the first and only licensed medication for the treatment of leptin deficiency, underlying this ultra-rare condition that affects globally around three people per million.
Myalepta has been authorised as an addition to the diet, and as a replacement lipodystrophy (LD) therapy for patients with confirmed congenital generalised and confirmed familiar partial LD (Berardinelli-Seip syndrome). It has also been authorised for acquired generalised and acquired partial LD (Lawrence syndrome), for patients in whom standard treatments have failed.
[caption id="attachment_45228" align="alignleft" width="93"]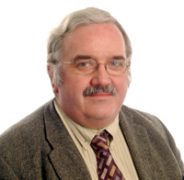 Sir Stephen O'Rahilly[/caption]
Sir Stephen O'Rahilly, professor of Clinical Biochemistry and Medicine at Addenbrooke's Hospital, Cambridge, said: "Lipodystrophy is a rare condition which, due to its complex nature, requires highly specialised treatment."
"Patients with lipodystrophy have previously relied on lifestyle changes and medications, like insulin injections to manage the condition's associated complications. Today's milestone marks a significant change in the way lipodystrophy is treated."
"For the first time, we will be able to offer patients in Europe a treatment option that addresses one of the fundamental aspects of the condition itself."
Lipodystrophy is an ultra-rare and incurable disease which impacts a person's ability to store fat in their body. The condition is associated with a number of critical metabolic problems, such as severe diabetes, and can cause critical organ damage if uncontrolled.
Myalepta was first granted an orphan drug designation in Europe in 2012. The commercial approval by the EC followed a positive opinion from the EMA's Committee for Medicinal Products for Human Use at the end of May this year.
Pricing and reimbursement negotiations with healthcare authorities across Europe have commenced and will be pursued on a country-by-country basis.
Novelion Therapeutics interim chief executive officer and chief operating officer Jeff Hackman said: "In preparation for launch, we have worked closely with regulatory authorities, patient organisations, and healthcare professionals across Europe to ensure that generalised LD and partial LD patients in need have access to Myalepta as quickly as possible, subject to securing pricing and reimbursement approvals where required.
"With the approval to treat both generalised and partial lipodystrophy patients, and a meaningful number of these patients identified or being treated via early access programs, we believe the EU represents a significant market opportunity for metreleptin."
Myalepta, known in the US as Myalept, received FDA approval in February 2014, but only for patients with congenital or acquired LD and is not available for those suffering from partial lipodystrophy.