Teva will appeal opioid liability ruling in New York trial
The jury in a new York trial has found that Teva Pharmaceuticals played a role in fuelling the opioid crisis in the US, and should be held liable for damages, which will be decided later.
The decision came after eight days of deliberation by the jurors, and almost six months of legal jousting between the drugmaker and its counsel and lawyers for the state of New York and two of its counties, Suffolk and Nassau.
The complaint against Teva was brought in 2019, and accused the company of aggressively marketing opioid painkillers across New York and misleading the public about the harmful effects of the drugs.
Teva has said it "strongly disagrees" with the verdict and will prepare an appeal whilst also seeking a mistrial, claiming that New York had inflated the number of opioids sold by Teva in the state 500-fold.
The lawsuit is focusing on two cancer pain therapies sold by Cephalon, which was acquired by Teva 10 years ago, as well as generic opioids sold by Teva and affiliate companies.
"The plaintiffs presented no evidence of medically unnecessary prescriptions, suspicious or diverted orders, no evidence of oversupply by the defendants – or any indication of what volumes were appropriate – and no causal relationship between Teva's conduct including its marketing and any harm to the public in the state," said the company.
Teva's co-defendant Johnson & Johnson in the lawsuit settled the accusations earlier this year, paying $263 million to resolve the lawsuit and pledging to exit the opioid business altogether.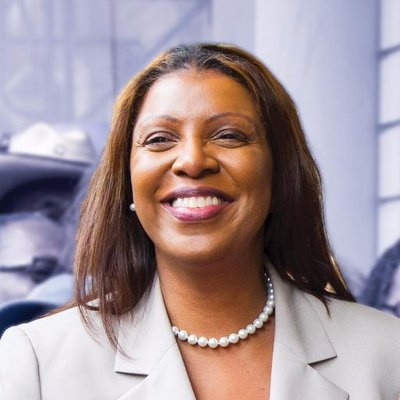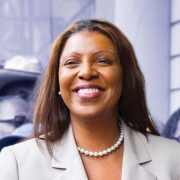 That decision swelled the settlements agreed with other companies targeted by the lawsuit to around $1.5 billion, according to New York Attorney General Letitia James.
Other defendants who have opted to pay up include drugmakers AbbVie/Allergan and Endo health, which agreed $200 million and $50 million settlements, respectively, as well as medicine McKesson, Cardinal Health and AmerisourceBergen  which have agreed a $1 billion package.
New York was also one of the states that is holding out against a proposed $4.5 billion settlement agreement with Purdue Pharma and the controlling Sackler family, which was rejected by a US judge earlier this month because it gave the Sacklers immunity from civil litigation.
A subsequent trial will be needed to determine how much Teva and other remaining defendants will be required to pay.
"Teva Pharmaceuticals USA and others misled the American people about the true dangers of opioids," said James.
"Today, we took a significant step in righting the wrongs this country has collectively experienced over the last two decades," she added.
The New York lawsuit is one of more than 3,300 filed by state, local and Native American tribal governments across the US. Teva successfully defended a similar case in California, and overturned another in Oklahoma that went against it on appeal.
Don't miss your daily pharmaphorum news.
SUBSCRIBE free here.