Seattle, Takeda aim for first line Adcetris use
News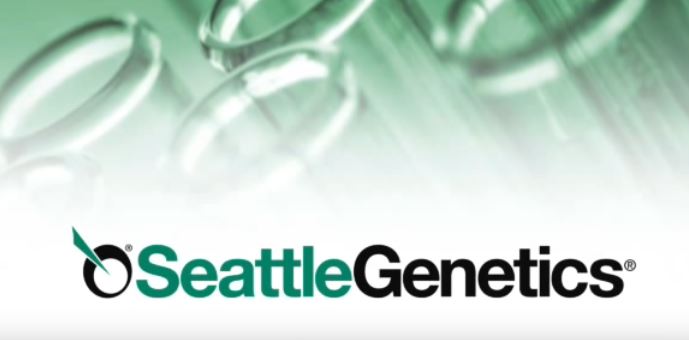 Takeda and Seattle Genetics are closing in on a new front-line use for their Adcetris in classical Hodgkin lymphoma after a successful late-stage trial.
The positive results from the phase 3 ECHELON-1 trial follow a disappointment last week when Seattle halted all trials of vadastuximab talirine after a review uncovered a high death rate in acute myeloid leukaemia patients treated with the drug.
Already marketed in advanced stages of the disease, Adcetris generated sales of around $266 million last year. It is also being developed in combination with Bristol-Myers Squibb's immunotherapy, Opdivo (nivolumab) for relapsed Hodgkin's lymphoma.
Adcetris is an antibody-drug conjugate (ADC) directed to CD30, a defining marker of classical Hodgkin lymphoma.
It is designed to remain stable while in the blood stream, but deliver a dose of the cytotoxic agent vedotin once it has bonded with the cancer cell.
ECHELON-1 met its primary endpoint of a statistically significant improvement in modified progression-free survival versus a control arm.
The trial assessed Adcetris (brentuximab vedotin) as part of a frontline combination chemotherapy regimen in 1,334 patients with previously untreated advanced classical Hodgkin lymphoma.
Patients in ECHELON-1 randomly received either Adcetris and a combination of three chemotherapy agents, or a standard frontline treatment consisting of four chemotherapies.
Results showed that combination treatment with Adcetris resulted in a statistically significant improvement in modified progression-free survival versus the control arm.
The two-year modified PFS rate for patients in the Adcetris arm was 82.1% compared to 77.2% in the control arm. Interim analysis of overall survival, the main secondary endpoint, also trended in favour of the Adcetris arm, although results were not statistically significant.
There was increased incidence of fever (febrile neutropenia) and nerve damage (peripheral neuropathy), although these side effects were managed with prophylactic growth factors and dose modifications, respectively.
The control arm had an increased rate and severity of pulmonary toxicity.
The companies said they plan to file the results with regulators.

Seattle CEO Clay Siegall
Seattle Genetics CEO, Clay Siegall, said in a statement that Adcetris offers superior efficacy to treatments containing the chemotherapy bleomycin, associated with a range of unpleasant side effects such as mouth sores, vomiting and nausea.
Siegall said: "Seattle Genetics' goal is to establish Adcetris as the foundation of care for CD30-expressing lymphomas, including Hodgkin lymphoma. Notably, this is the first clinical trial in frontline advanced Hodgkin lymphoma to show superior efficacy of a regimen that eliminates bleomycin."