Takeda grabs ex-China fruquintinib rights from Hutchmed
News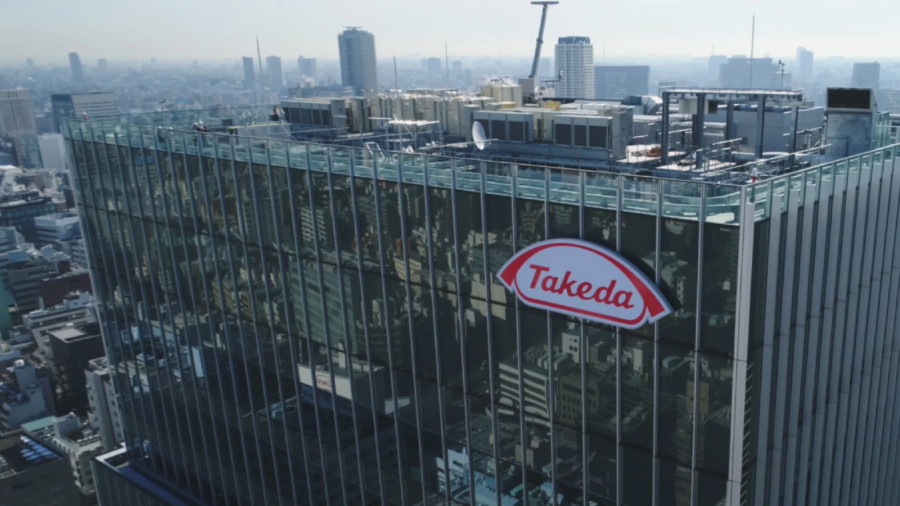 Chinese biotech Hutchmed's push to sign partnerships for its drug products outside its home market has resulted in a $1.13 billion deal with Japan's Takeda, including a hefty upfront fee of $400 million.
Takeda has taken rights outside China, Hong Kong and Macau to Hutchmed's colorectal cancer therapy fruquintinib, a small molecule vascular endothelial growth factor receptors (VEGFR) 1, 2 and 3 taken as a once daily pill that is in late-stage development in the US, Europe and Japan with filings due later this year.
Fruquintinib has already been approved in China – under the Elunate brand name – becoming the country's first home-grown therapy for a major form of cancer back in 2018. It is partnered in China with Eli Lilly.
Takeda has bought into fruquintinib a few months after the drug showed its worth in the international FRESCO-2 trial, reducing the risk of death by 34% compared to placebo in heavily pretreated patients with refractory metastatic colorectal cancer, regardless of their biomarker status, when given on top of supportive care.
Chinese approval came on the back of a study conducted exclusively in Chinese patients, and the FDA has made it clear via a series of recent rejections – including Huchmed's own surufatinib in pancreatic and extra-pancreatic neuroendocrine tumours (NETs) – that it will not approve new cancer drugs without data generated in the US.
The FRESCO-2 results were billed a "practice-changing" when they were reported at last year's ESMO congress, firing a shot over the bows of established therapies for pretreated colorectal cancer including Bayer's Stivarga (regorafenib) and Taiho's Lonsurf (tipiracil hydrochloride and trifluridine).
"Fruquintinib has the potential to change the treatment landscape for patients with refractory metastatic CRC who are in need of additional treatment options," commented Teresa Bitetti, president of Takeda's global oncology business unit.
"We look forward to utilising our development and commercial capabilities to expand the potential of this innovative medicine to patients beyond China," she added.
Shares in Hutchmed climbed as news of the Takeda licensing deal broke, up almost 4% at the time of writing. It is in line for up to $730 million in possible payments tied to regulatory, development and commercial milestones, as well as royalties on net sales.
Last November, Hutchmed changed its business strategy in a bid to shorten its path to sustainable profitability, reducing the number of drug programmes in development and launching a hunt for partners to take its candidates to market outside China.