Tagrisso trial halted early after 'overwhelming' efficacy
News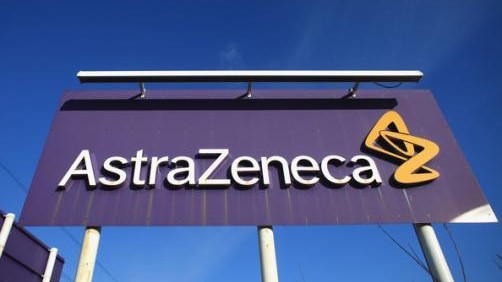 A phase III trial for AstraZeneca's lung cancer drug Tagrisso (osimertinib) will be unblinded early after strong results.
The recommendation comes from an Independent Data Monitoring Committee (IDMC) who determined that the drug showed "overwhelming efficacy" in patients with Stage IB, II and IIIA epidermal growth factor receptor-mutated (EGFRm) non-small cell lung cancer (NSCLC) with complete tumour resection .
"We are thrilled by the recommendation to unblind the Phase III ADAURA trial much earlier than expected and are incredibly excited with these unprecedented results in patients with early-stage EGFR-mutated non-small cell lung cancer," said José Baselga, executive vice president, oncology R&D. "Lung cancer is a devastating diagnosis and for the first time an EGFR-targeted medicine can now provide the hope of cure."
AZ said that this would make Tagrisso the first EGFR inhibitor to show a statistically significant and clinically meaningful benefit in adjuvant treatment of lung cancer.
The company added that plans for regulatory submission were already underway, and that more details of the trial would be discussed soon.
The primary endpoint of the Phase III ADAURA trial is disease-free survival (DFS). The trial will continue to assess the secondary endpoint of overall survival.
The IDMC did not raise any new safety concerns.
Tagrisso has fast become one of AZ's best-performing drugs – in the first three quarters of 2019 its sales grew 82% to $2.3 billion, thanks in part to fast uptake in China. This growth slowed in the fourth quarter, but demand has remained strong.
The drug is already approved in many countries for first-line EGFRm advanced NSCLC and second-line in patients with EGFR T790M mutation-positive advanced NSCLC. 
It has however faced rejection in the UK after the country's pricing watchdog NICE said the drug was not cost effective. 
In a tersely-worded response AZ said NICE had not accepted real-world data from Public Health England showing overall survival in this setting is estimated to be less than 17 months, within NICE's 24 month threshold.
On the other hand it seems that AZ has been unwilling to drop its price further so that it falls the right side of NICE's standard cost-effectiveness threshold of £30,000 per Quality Adjusted Life Year.