Survival data firms up Trodelvy prospects in new breast cancer use
News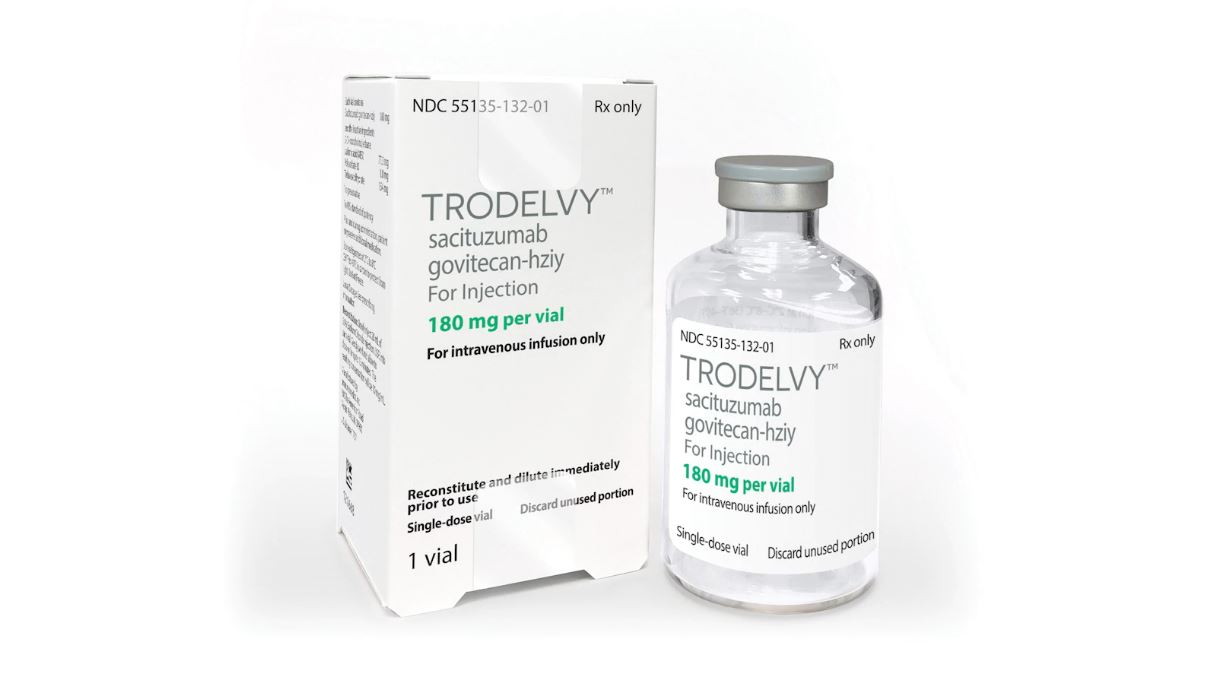 In the space of a couple of months, Gilead Sciences' Trodelvy impact on overall survival (OS) in the TROPICs-02 trial in advanced breast cancer has gone from a trend to a statistically significant improvement, raising its chances of approval in a new indication.
At this year's ASCO congress, the Trop2-targeting antibody-drug conjugate (ADC) was found to improve progression-free survival significantly in in patients with hormone receptor-positive, HER2-negative metastatic breast cancer who received multiple lines of prior treatment.
There was some debate however whether the 34% improvement – equivalent to around 1.5 months – was strong enough, and with no significant improvement on OS that left some analysts as well as Gilead itself questioning the future role of the drug.
The company's latest statement on the results is much more optimistic, pointing to "statistically significant and clinically meaningful" OS results in a patient population that has few treatment alternatives.
Gilead has also confirmed that it has now filed with the FDA for approval to extend the label for Trodelvy on the strength of the TROPICS-02 data, and intends to share the data with regulators outside the US as well.
"We look forward to discussing these results with global health authorities, as pre-treated HR+/HER2- metastatic disease patients currently have limited treatment options and poor quality of life," commented Merdad Parsey, Gilead's chief medical officer.
Trodelvy is already approved to treat advanced, pre-treated triple-negative breast cancer (TNBC) and urothelial cancer, with sales in the first half of the year almost doubling to $305 million,
Approval for HR+/HER2- breast cancer that has progressed despite earlier hormonal therapies, CDK4/6 inhibitors and multiple lines of chemo would lend additional momentum to the therapy, with earlier analyst estimates that it could $900 million to peak annual sales – and more if Gilead can move it into the second-line setting.
Until the detailed data is available to review that remains speculative, and will remain so until Gilead can reveal it at an upcoming medical conference.
Those estimates also predate the recent approval of AstraZeneca and Daiichi Sankyo's HER2-targeting ADC Enhertu (trastuzumab deruxtecan) in advanced HER2-low breast cancer, a group that has significant overlap with the HER2- category.