Supply chain middlemen 'pocket half of US branded medicine spending'
News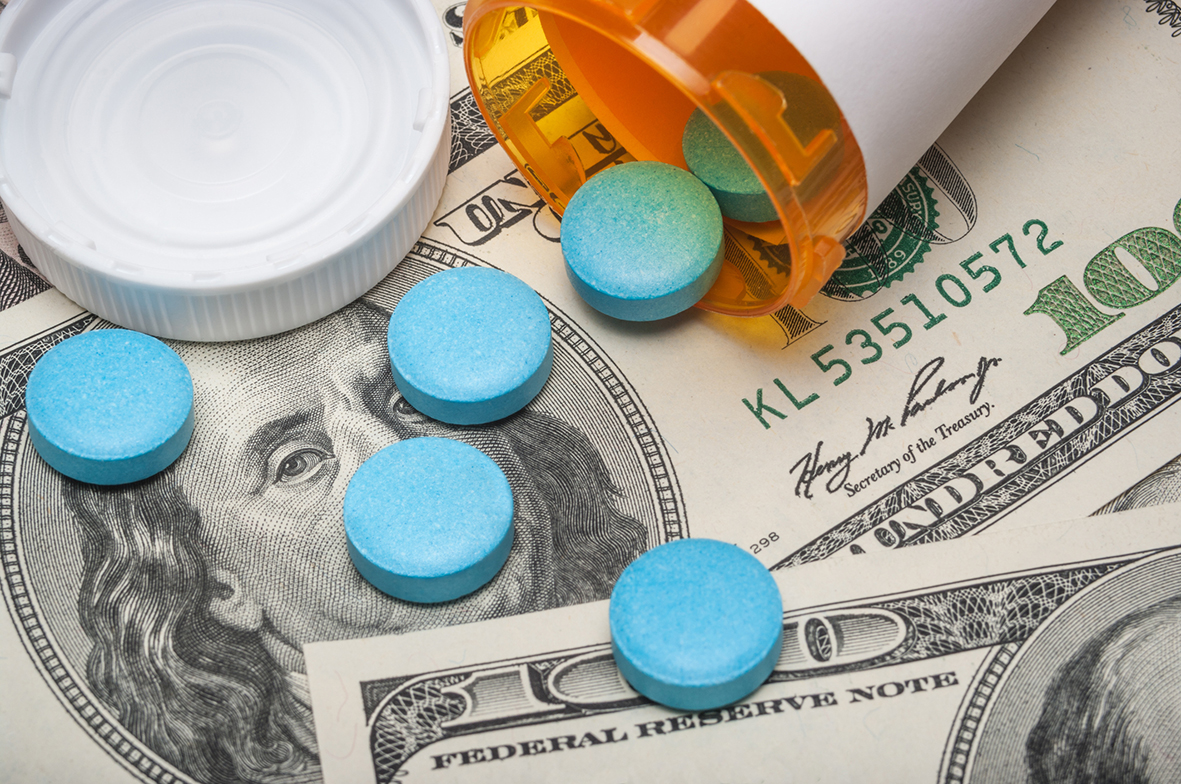 In 2020, over half of total spending on brand medicines went to the supply chain, middlemen and other stakeholders, overtaking the amount going to drug manufacturers for the first time, according to a new study.
The report from Berkeley Research Group (BRG) – which was funded by the pharma industry trade group PhRMA – reveals a steady decrease in the proportion received by drugmakers from around 67% in 2013 to 49.5% in 2020.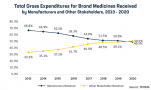 Over the same period, total gross expenditures on brand and generic medicines nearly doubled – from $268 billion to $517 billion, according to the report.
The data plays into the ongoing debate about the factors behind high medicine prices in the US, with pharma manufacturers and the middlemen – pharmacy benefit managers (PBMs) and the like – each pointing fingers at each other.
Drugmakers blame PBMs for pocketing the discounts they negotiate with companies instead of passing them onto patients, but PBMs say high list prices, pay-for-delay deals to keep generics off the market, and evergreening tactics to extend patent lives are at the root of the problem.
BRG – which says it aims to bring "clarity" to drug distribution and payment processes – said insurers, PBMs and government programmes received more than $141 billion in spending on brand medicines in 2020, up from $50 billion in 2013.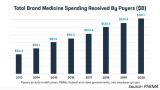 Growth in spending on branded medicines was driven "primarily by increases in payers' statutory and negotiated rebates and fees," it says.
That ties in with other research suggesting that rebates demanded by PBMs or required by federal schemes, such as the 340B drug discount programme – which provides vulnerable patients with medicines at a steep discount, provided at safety-net hospitals and clinics – are closely linked with rising list prices for drugs.
The argument has been made that reducing or eliminating rebates could result in lower list prices and reduce out-of-pocket expenses for patients.
"Negotiated rebates and discounts have continued to grow in recent years, increasing gross drug expenditures but reducing net spending to the health plans and PBMs that receive these payments." says the report.
While these have offset price increases and kept net price growth roughly in line with inflation, there may be a knock-on effect on patients in the form of deductibles and co-pays that are pegged at the list price rather than the lower net costs paid by health plans.
BRG says the brand manufacturers are retaining a shrinking share of expenditures each year, and that trend "is expected to continue for the foreseeable future in the absence of legislation or regulation to reform the pharmaceutical supply chain."
PhRMA president and chief executive Steve Ubl said that when half of what is spent on medicines goes to organisations that have nothing to do with making them, the system needs to change.
"It's time that policymakers accurately diagnose the problems that exist across the supply chain and the challenges patients actually experience," he asserted. "We must address what is really driving up costs for patients."