Study resurrects Merck's hopes for Keytruda in breast cancer
News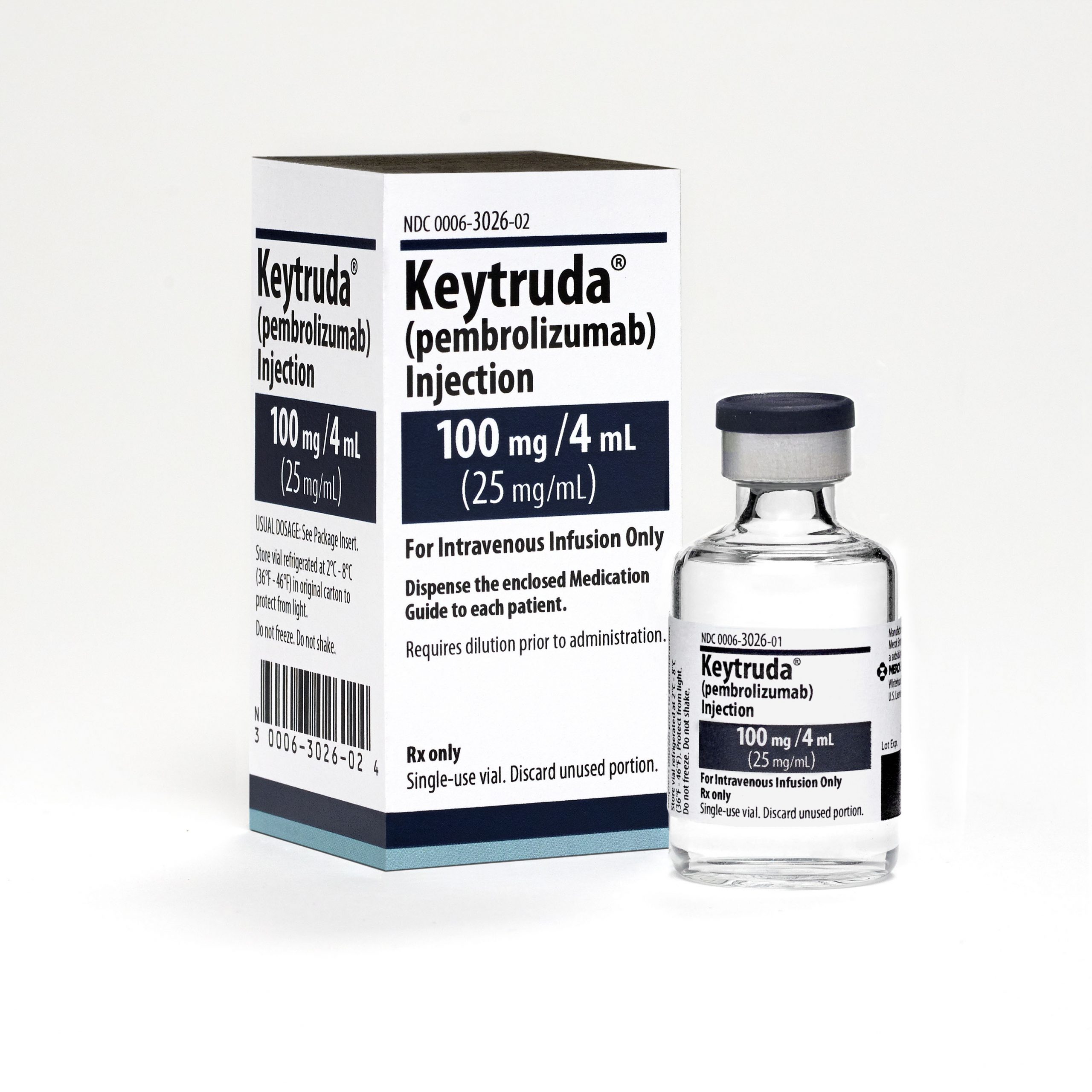 Just a few weeks ago Merck & Co was lamenting a failed trial for Keytruda in triple-negative breast cancer, but a new study has set the programme back on track.
The earlier trial tested Keytruda (pembrolizumab) as a second- or third-line monotherapy for triple negative breast cancer (TNBC), a particularly hard-to-treat form of breast cancer, and showed no improvement on chemotherapy in improving survival.
Now, it seems combining Keytruda works if combined with chemotherapy as neoadjuvant treatment of TNBC – in other words when the regimen is given before surgery to shrink tumours and reduce the risk of relapse.
The Phase 3 KEYNOTE-522 trial pitted Keytruda plus chemotherapy given before surgery – followed by Keytruda as a monotherapy after surgery – to placebo plus chemotherapy pre-surgery and placebo after surgery.
Adding in Merck's PD-1 inhibitor improved the chances of a pathological complete response (pCR), an absence of malignant cells when tissues samples are checked under a microscope after surgery.
That's an important outcome as TNBC is "an aggressive malignancy with a high rate of recurrence within the first five years of diagnosis," according to Merck's head of R&D Roger Perlmutter.
KEYNOTE-522 will continue to see if the pCR converts to an improvement in event-free survival, the other main outcome measure in the study.
TNBC is seen in around 10%-20% of all breast cancers and means that the tumour tests negative for oestrogen and progesterone receptors as well as HER2 protein, and so are unlikely to respond to hormonal therapy or anti-HER2 drugs.
Until recently there were no immunotherapies approved at all in TNBC, leaving patients with chemotherapy as the only treatment option but in March Roche got an FDA okay for Tecentriq (atezolizumab) in this form of breast cancer.
Tecentriq can be given in combination with Celgene's Abraxane (nab-paclitaxel) in TNBC patients whose locally advanced or unresectable tumours express the protein PD-L1.
Roche is considered to have a lead of at least a year over other checkpoint inhibitors in TNBC, but Merck is now firmly in second place with an opportunity to sneak ahead of Tecentriq in the surgery-eligible patient population.
CHMP backs Zerbaxa
Merck had some more good news in the last few days after the EMA's Committee for Medicinal Products for Human Use (CHMP) recommended approval of its antibiotic Zerbaxa (ceftolozane and tazobactam) for the new indication of hospital-acquired pneumonia (HAP) including ventilator‑associated pneumonia (VAP).
If the EMA follows that recommendation, Zerbaxa would add HAP to its current approvals in complicated urinary tract infections (cUTI), acute pyelonephritis, and complicated intra-abdominal infections (cIAI).
Merck & Co is one of the last remaining large drugmakers still pursuing antibacterial R&D, and has struggled to make up early sales shortfalls for Zerbaxa, acquired as part of its $5.8 billion takeover of Cubist.
The new indication would expand the use of the drug, but there are calls for a whole new way to reimburse drugmakers for new antibiotics to encourage R&D to continue and avoid the risk of a "post-antibiotic" world where even minor injuries could be life-threatening.