Soriot commits to AstraZeneca as shares slide
News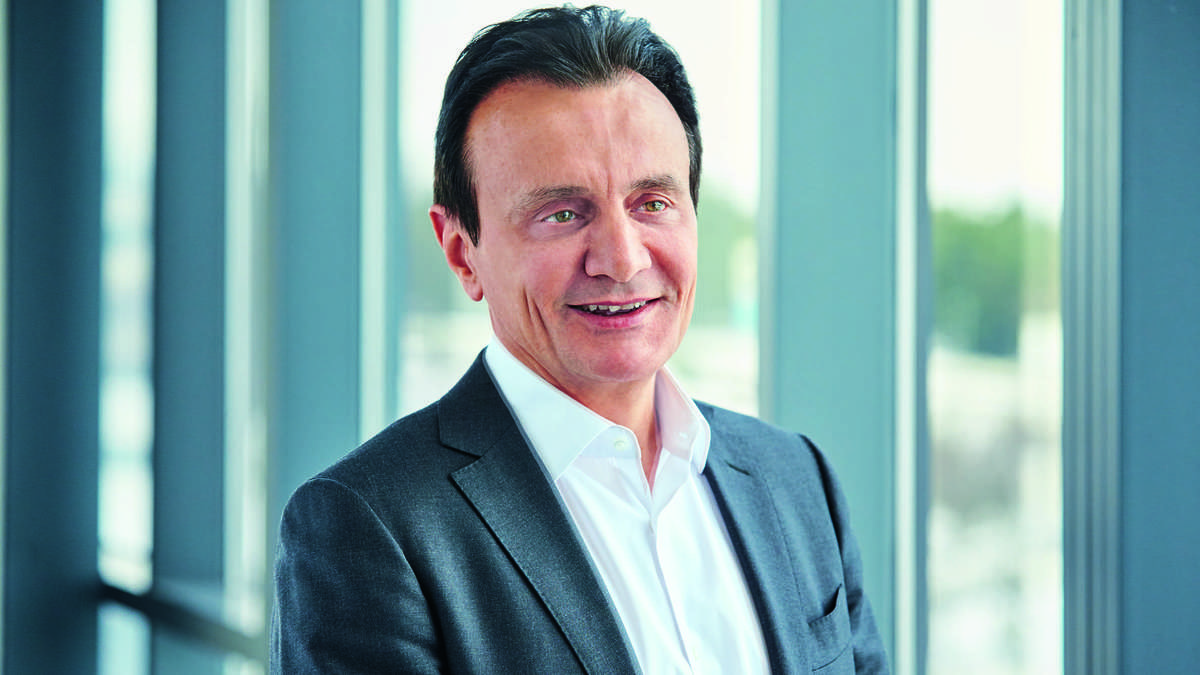 AstraZeneca (AZ) has tried to put a brave face on today's news that its immunotherapy combination is unlikely to be a contender in lung cancer.
The company released progression free survival (PFS) results from the MYSTIC trial of Imfinzi (durvalumab) plus tremelimumab in previously-untreated patients with metastatic (stage IV) first line non-small cell lung cancer (NSCLC).
These showed the combination was no better than standard of care – a result which sent the company's share price plummeting by 15%.
Speaking on a media call this morning, chief executive Pascal Soriot was keen to point out that overall survival (OS) results were still to come in 2018, and that these could provide contrasting news to the PFS.
This is still possible because, as Soriot pointed out, the immunotherapy market has been very volatile, with plenty of surprise negative and positive results across the competing companies and their molecules.
Nevertheless, AZ looks unlikely to threaten the dominance of Merck's Keytruda in NSCLC, which has now gained approval as a first line monotherapy and in combination with chemotherapy.
AZ also announced a bold new commercial deal with Merck to join forces on its Lynparza cancer treatment - a move which may turn out to be a canny one – but also confirmed Merck's pre-eminence in the field.
Also well ahead of AZ in immunotherapy is Bristol-Myers Squibb, whose Opdivo is also powering forward: the firm has just released its Q2 figures, showing a 42% growth in its sales to $1.19 billion for the period.
Soriot preached patience on the MYSTIC OS results, and pointed to its other successes in oncology.
"Despite the outcome of the initial readout, we must be patient as the MYSTIC trial continues as planned to evaluate overall survival. Also in lung cancer, we're delighted with the strong results from the FLAURA trial for Tagrisso, which goes from strength to strength. Alongside this, we are excited about our strategic collaboration with Merck that will maximise the potential of Lynparza as a backbone of many combinations."
Teva rumours
Also overshadowing the results call this morning was the question of Soriot's career plans – two weeks ago reports had linked him with the vacant position of chief executive of Teva.
No official denial was ever issued by AZ, though an internal memo was subsequently leaked which suggested Soriot was staying after all.
Fears of his departure had already hit the company's shares, and Soriot had to fend off repeated requests from journalists eager to know if he would stay on at AZ.
Soriot did say he was 'proud to be CEO of this company' and when asked for the fourth time about his future he added calmly: "I will make one comment: I am not a quitter."
The journalists continued to probe, asking whether shareholders might now call for his departure, or that the MYSTIC failure might make the company vulnerable to a takeover bid.
While both of these outcomes look unlikely, the MYSTIC news is a real setback.
Soriot and his team are correct in pointing to a good range of products in oncology and beyond which will produce growth - but these probably won't be enough to help them reach their own target of $45 billion in revenues by 2023.
Referring to the company's share price, Soriot said: "I'm very pleased with the progress we're making and I'm sure this will be reflected in our market valuation over time."
The company's new oncology products produced sales of $537 million in the first half of 2017 (up from $251 million in the same period last year), led by targeted lung cancer drug Tagrisso and Lynparza.
However such gains weren't enough to offset losses from the decline in its older blockbusters Crestor and Seroquel XR, which contributed to an overall decline in H1 sales of 9% at constant exchange rates.