Sobi cuts staff and buys Novimmune drug in refocus
News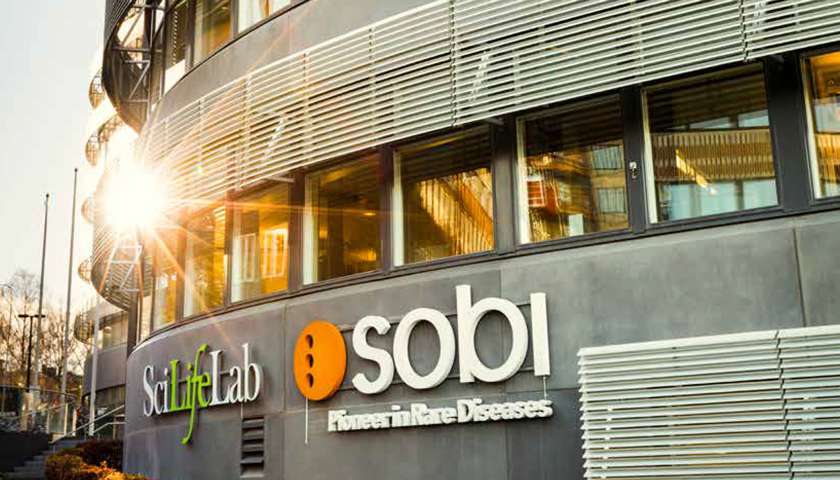 Sobi has narrowed its focus to haematology and immunology, shedding staff and R&D projects in other areas whilst taking full control of a drug it licenses from Novimmune.
The reorganisation at the Swedish company will see around 90 staffers lose their jobs and two programmes - SOBI003 in phase 1 for Sanfilippo A syndrome and preclinical-stage anti-IL-1 drug SOBI006 – are up for divestment. At the moment the firm employs around 1,050 employees worldwide.
At the same time, Sobi has agreed a CHF 515 million ($518 million) deal with Swiss biotech Novimmune to acquire Gamifant (emapalumab), which was approved by the FDA last year to treat primary haemophagocytic lymphohistiocytosis (HLH).
HLH is a rare and life-threatening condition in which the body makes too many activated immune cells, causing widespread inflammation in tissues and organs, and Sobi has previously suggested that Gamifant has the potential to generate up to $340 million in annual peak sales.
Sobi licensed rights to the drug from Novimmune last year in a deal valued at over CHF 400 million, and said at the time it had taken an option to acquire full control of the programme. Now, it has taken control of all intellectual property rights, data and expertise for interferon gamma inhibitor Gamifant, as well as taking on the employees involved in its development.
The net financial impact of the reorganisation will reduce costs at Sobi by between SEK 200 million and SEK 300 million ($21 to $32 million) a year, although it expects to spend up to SEK 200 million on restructuring costs.
Once the changes are made, Sobi will have two main R&D centres in Sweden and Switzerland, covering haematology and immunology respectively, and with a shift in its pipeline towards more late-stage clinical projects.
"We will continue to increase our R&D spend in late-stage development, demonstrating our commitment to making a significant difference for people with rare diseases," pledged Sobi president and chief executive Guido Oelkers.
The deal also gives it an option on shared rights to Nonimmune's immuno-oncology candidates NI-1701 and NI-1801, two bispecific antibodies aimed respectively at B-cell malignancies and mesothelin-positive solid tumours including pancreatic cancer.
NI-1701 targets CD47 and CD19 and is in phase 1 testing, while NI-1801 targets CD47 and mesothelin and is still in preclinical development.
Another potentially valuable asset for Sobi is a priority review voucher that was granted to Gamifant in 2017. These can be used to accelerate the review time for a marketing application but in the past have been sold for hundreds of millions of dollars.