Smartphone UTI test available at home during COVID-19 lockdown
News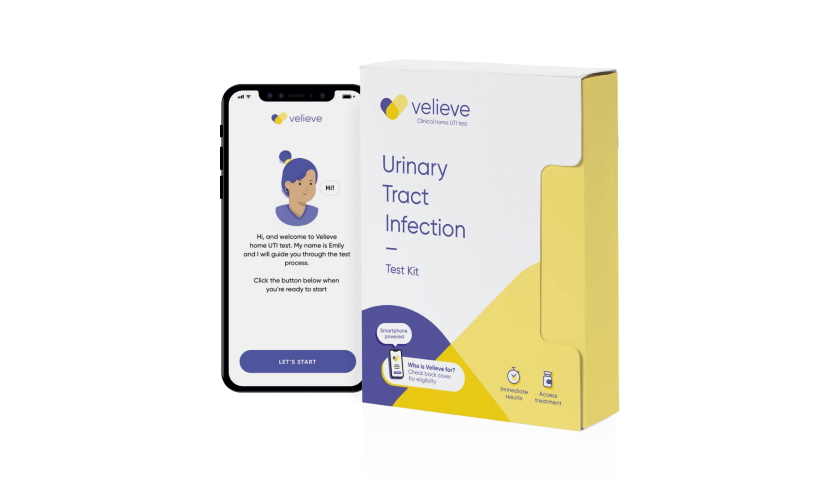 Amid the coronavirus pandemic, Healthy.io has launched a smartphone-based diagnostic for urinary tract infections available to women at home, without a trip to the doctor or pharmacist.
The new service comes amid concerns that some people are deciding to stay away from healthcare services during the COVID-19 crisis, either to avoid adding to the stress on the NHS or for fear of being exposed to the coronavirus.
Healthy.io launched its first Dip.io UTI test kit in the UK through Boots and Day Lewis Pharmacies last year, but now says women can use the new Velieve service to get "a test, diagnosis and antibiotic treatment without leaving the house."
The company also says it is "significantly subsidising" the service of the next 60 days as the COVID-19 lockdown continues, reducing the cost to the patient to £10.
UTIs – also known as cystitis – are one of the most common types of infection dealt with by GPs, accounting for an estimated 3% of all visits. In England alone, that adds up to around 10 million consultations a year.
A Public Health Survey suggested recently that 95% of women with UTI symptoms visit a doctor and 74% take antibiotics to resolve them.
Healthy.io's Velieve test combines the traditional dipstick test used by GPs and a pop-up cup to collect a urine sample with a coloured panel that can be used to get a diagnosis using a dedicated smartphone app. It is carried out with guidance from Emily, an in-app nurse who facilitates the test step-by-step.
To make it suitable for use at home, the company has now partnered with online clinician firm Medicspot to launch a new service that does away with a face-to-face healthcare consultation, which it says is a first for the UK market.
The urine testing kit can be ordered and delivered to a home within hours, and after testing an online clinician will diagnose whether the patient has a UTI.
If the result is positive, antibiotic treatment can be ordered for another £15 and delivered by courier to their door "within…three hours", according to Healthy.io.
That is only the case however for patients living within its initial roll-out area in central London, although the company says it plans to expand the service to the Greater London area in the coming weeks.
"Traditionally, women suffering from a UTI need to secure a GP appointment for treatment and if they are prescribed antibiotics, they need to pick the medication up from a pharmacist," according to the Israeli start-up.
"Now, women suffering from the painful condition no longer need to leave their homes and risk exposure to COVID-19 for diagnosis and treatment."
The Velieve test is the only home urinalysis kit with US and EU approval, it says.