Smartphone screening project for kidney disease launched in the Netherlands
News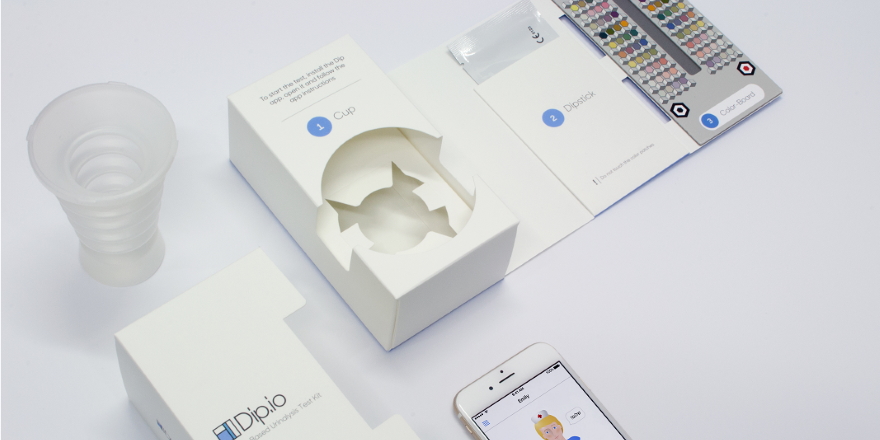 A project to screen 15,000 people aged between 45 and 80 using smartphone technology has started in the town of Breda in the Netherlands, focusing on chronic kidney disease (CKD).
The new study is being launched by Israeli start-up Healthy.io, a few weeks after it raised $60 million in a third-round financing to help advance the roll-out of its home-based urine analysis product.
The kit uses a disposable test strip, testing cups and a coloured panel along with a smartphone camera and software to carry out the albumin-to-creatinine (ACR) test used to detect kidney impairment.
A variant of the technology used to detect urinary tract infections and in prenatal care – called Dip.io – has already been approved in the US and Europe, and the company is in the process of seeking approvals for the kidney function test.
The process involves dipping the strip in a urine sample, placing it into the coloured panel, and taking a picture using a smartphone camera. Using artificial intelligence and machine learning techniques, a colorimetric analysis is then carried out by phone – comparing the sample with the colours and patterns on the panel – to give a diagnosis.
In the Netherlands, Healthy.io will work with the Dutch Kidney Foundation and the University Medical Center Groningen (UMCG) to carry out ACR testing on the 15,000 subjects, comparing the smartphone screening to traditional techniques.
In one arm of the study, patients will collect a urine sample at home and send by post to a central lab that will carry out the ACR test. The other arm will rely on the phone-based ACR test, with an immediate result and feedback delivered to the patient at home.
"A total of 1.7 million Dutch people have chronic kidney damage, but half of them do not know this," says Healthy.io in a statement on the new study. Early detection is key to slowing the progression of CKD but unfortunately often the disease is asymptomatic until it has reached its end stages.
"If kidney damage is detected in the early stages it can be treated faster and possibly prevent kidney failure. The screening can also detect heart and vascular diseases at an early stage," it adds.
The ACR test has already been put through its paces in a UK assessment that involved almost 2,200 high-risk patients with type 2 diabetes who had not taken an annual test to detect kidney damage, a complication of the disease.
The pilot study found that 10% of those tested had signs of kidney damage and according to Healthy.io suggested that if the approach was scaled up nationally it could prevent more than 11,000 cases of end-stage kidney disease and save the NHS £660 million.
It is estimated that only 30% of people with high blood pressure – another group at risk of kidney damage – and 66% of type 2 diabetics take up annual testing. That means up to one million people in the UK may have undiagnosed CKD.