Sleepio app for insomnia backed by NICE
News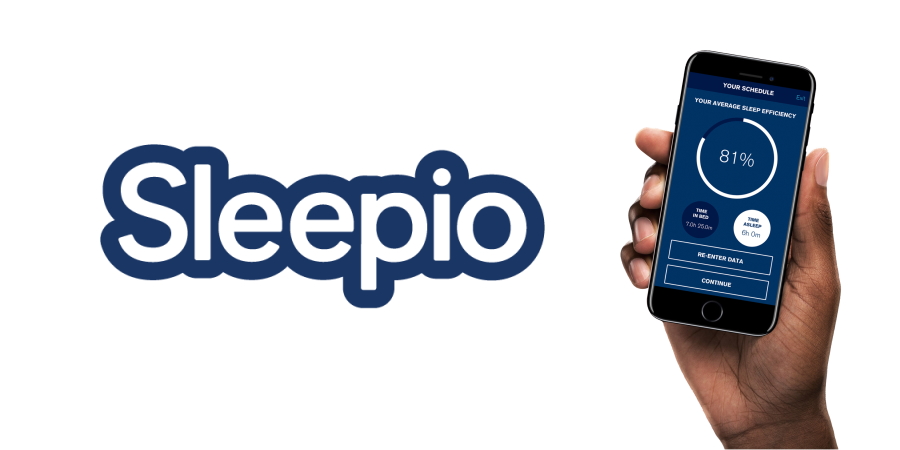 After a non-committal appraisal of Big Health's Sleepio app for insomnia last November in draft guidance from NICE, the cost-effectiveness agency has come out in favour of the digital therapy.
The earlier draft guidance showed that NICE was uncertain whether Sleepio would save money for the NHS, but its latest document recommends the app as a cost-saving option for treating insomnia in primary care "for people who would otherwise be offered advice about sleep hygiene or sleeping pills."
The move means that hundreds of thousands of people with insomnia now have an alternative to sleeping pills like zopiclone and zolpidem, which can be habit-forming and can have side effects including next-day sleepiness. Up to 800,000 people could benefit from using Sleepio in England.
"Economic analysis found that healthcare costs were lower at one year when using Sleepio, mostly because of fewer GP appointments and sleeping pills prescribed," said NICE in a statement. "Sleepio is cost saving compared with usual treatment in primary care."
Sleepio is a six-week digital cognitive behavioural therapy (CBT) course that comprises a sleep test and weekly interactive CBT sessions, as well as asking users to keep a diary about their sleep patterns.
The aim is to identify and address the thoughts, feelings and behaviours that contribute to the symptoms of insomnia. A £45 fee for the app grants access to it for 12 months, allowing people to complete it at their own pace.
Big Health submitted 28 studies in support of Sleepio, including 12 randomised clinical trials, which NICE said provide "good quality evidence" that the app can improve sleep in people with self-reported insomnia symptoms.
It has recommended a medical assessment before Sleepio is prescribed to pregnant women and people with other illnesses, for example to make sure the sleeplessness isn't a consequence of another condition like restless legs or sleep apnoea.
The appraisal committee has also said it would like to see more research showing how Sleepio compares to face-to-face CBT for insomnia (CBTi), although it's well recognised that the availability of trained therapists is limited in the NHS.
"Our rigorous, transparent and evidence-based analysis has found that Sleepio is cost saving for the NHS compared with usual treatments in primary care," said Jeanette Kusel, acting director for MedTech and digital at NICE.
"This is a good example of where a digital health technology can help the NHS."
The availability of Sleepio has also been welcomed by Prof Guy Leschziner, consultant neurologist and clinical lead for sleep and professor of neurology and sleep medicine at King's College London.
"CBTi has been shown as being as effective as drugs, with some evidence that duration of effectiveness is longer. Additionally it does not risk adverse effects as some drugs do," said Leschziner.
"The first line treatment for insomnia in most UK Sleep Centres is already CBTi but this is resource intensive and these digital platforms provide a much broader reach and accessibility."
Big Health CEO Peter Hames spoke at Frontiers Health 2021 on "Addressing the Global Mental Health Crisis Through Digital Therapeutics" -- Check it out here.