Ambition trips BMS as Opdivo fails in frontline lung cancer
Cancer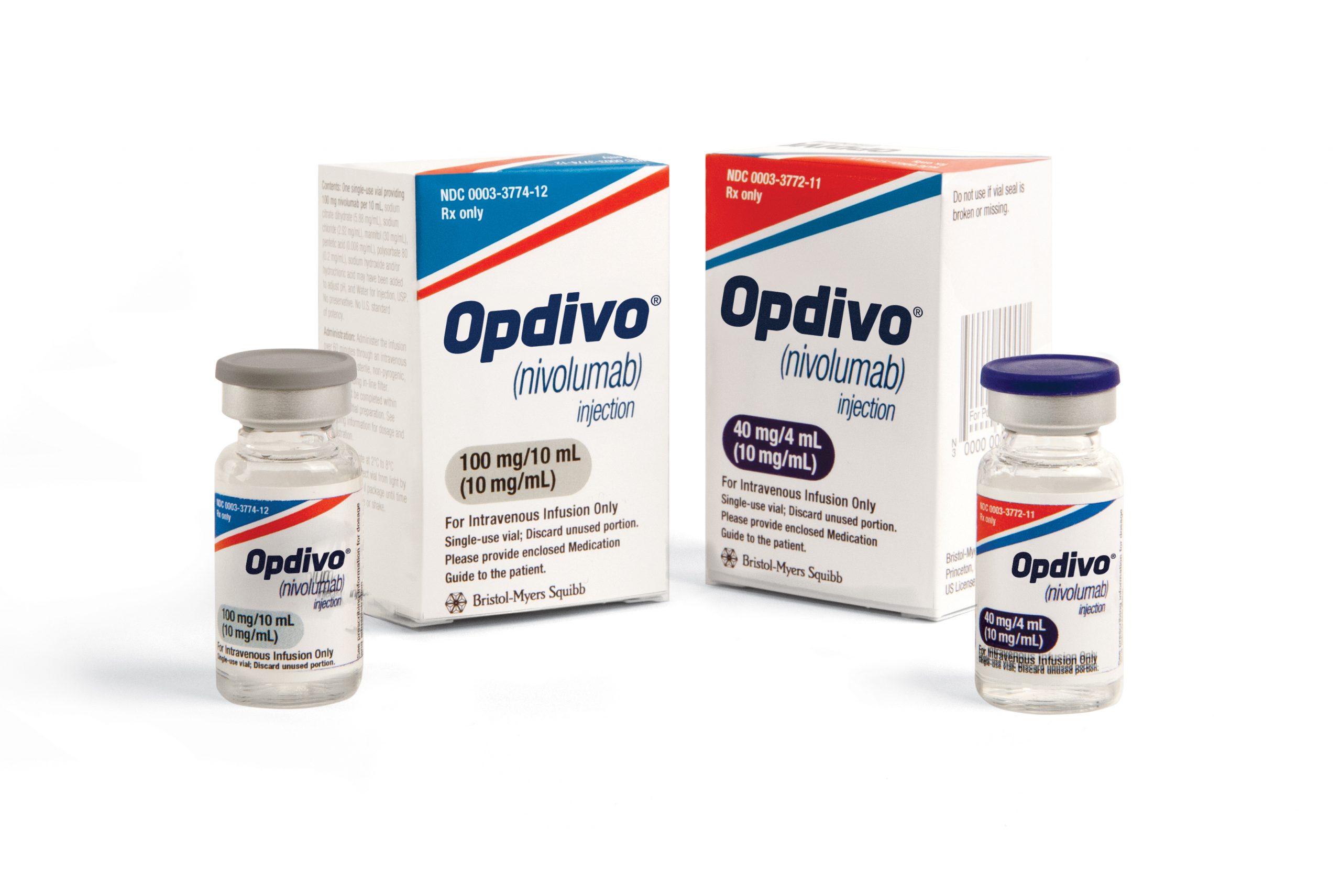 Shares in Bristol Myers Squibb have plunged today after it announced immunotherapy treatment Opdivo (nivolumab) failed as a first line treatment for advanced lung cancer.
Top-line results from CheckMate -026 showed that Opdivo given as a monotherapy to treatment naïve patients whose tumour expressed the PD-L1 marker at ≥ 5% didn't meet its primary endpoint of extending progression free survival compared to chemotherapy.
The news has come as a major shock, as Opdivo has been hailed as the flagship PD-1 cancer immunotherapy, a new standard treatment for non-small cell cancer (NSCLC) and many other tumour types.
Early explanations for the failure are focused on the ≥ 5% PD-L1 threshold. It is well known that patients with higher levels of PD-L1 marker benefit more from the PD-1 drugs, but BMS looks to have included too many patients with low PD-L1 levels in the trial, which is likely to have undermined the results.
Bristol-Myers' shares dropped more than 18% to $61.50 in premarket trading on Friday, while Merck - which markets rival drug Keytruda - was up 9.4% at $63.28
Until now, Opdivo has set the pace in NSCLC, but Keytruda could now make up lost ground. Both drugs are already approved for advanced lung cancer after patients have failed other treatments, but a licence for treatment naïve patients would expand their use considerably.
Opdivo's results are in contrast to Keytruda's - In June, Merck unveiled data from its KEYNOTE-024 trial which showed its drug not only increased progression free survival, but also showed it increased overall survival (OS).
In its trial, Merck only included patients with ≥ 50% PD-L1 expression, a much more targeted population.
Opdivo earned $840 million in second quarter sales, well ahead of Keytruda's $314 million, but this gap could narrow if more data emerges to back up this result.
BMS says complete a full evaluation of the CheckMate -026 data and work with investigators on the future presentation of the results.
Giovanni Caforio, M.D., chief executive officer, Bristol-Myers Squibb, commented: "Opdivo has become a foundational treatment that is transforming cancer care across multiple tumour types.
"While we are disappointed CheckMate -026 did not meet its primary endpoint in this broad patient population, we remain committed to improving patient outcomes through our comprehensive development programme, including the ongoing Phase 3 CheckMate -227 study exploring the potential of the combination of Opdivo plus Yervoy for PD-L1 positive patients, and Opdivo plus Yervoy, or Opdivo plus chemotherapy in PD-L1 negative patients."
Opdivo is already approved in advanced NSCLC patients who have progressed on during or after platinum-based chemotherapy, having demonstrated increased PFS and OS in some patients.
BMS will have to provide compelling sub-analysis of the data, or otherwise conduct an entirely new trial. Meanwhile Merck's Keytruda data puts it in pole position to gain approval in these patients.
Social media has been abuzz with commentary on the news, with oncology experts Brad Loncar and Sally Church sharing their thoughts – Loncar attributing BMS's failure to ambition, Church naming it 'hubris'.
This is very disappointing, but best thing for patients and science was how $BMY and $MRK did this different. Questions have been answered.

— Brad Loncar (@bradloncar) August 5, 2016
In addition to marginal PFS in 2L, the warnings were there on PD-L1 high expressors being key. Too much hubris attracts nemesis $BMY

— Sally Church (@MaverickNY) August 5, 2016