Shire surges as Takeda weighs takeover bid
Shares in the UK-based Shire Pharma have surged upwards after Takeda has disclosed that it is considering a takeover bid.
The UK's Takeover Code obliges companies to give notice of their intentions, and the Japanese pharma company says it will make a formal statement at 5pm UK time on 25 April, although there is no certainty of a bid.
Takeda said its bid is at a "preliminary and exploratory stage" and it has not formally approached Shire's board. However the firm will have to offer in the region of $50 billion to win over Shire's executive team and shareholders.
If Takeda does decide to make a bid and secures the acquisition, the deal would turn the tables on Shire, which has been on its own acquisition spree in the last few years.
Shire CEO Flemming Ornskov's biggest acquisition was the takeover of rare disease competitor Baxalta in 2016 for $32 billion. However since then the company's performance has disappointed investors, and rumours about it being a potential takeover target itself have grown.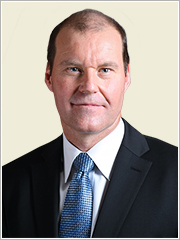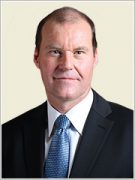 A Shire takeover would be a continuation of Takeda's expansion plans under CEO Christophe Weber, the company's first ever non-Japanese leader, who has set himself the task of reinvigorating the firm.
Takeda bought US biotech Ariad Pharma for $4.7billion last year, although many market commentators felt this was overpriced.
Japanese companies have until recent years shied away from major M&A deals, but driving Takeda's M&A strategy is a shrinking home market. This is pushing it and other Japanese firms such as Astellas into broadening their horizons.
Shire is attractive because of its rare disease franchise, market leading status in ADHD and presence in gastrointestinal medicine.
It is also a significant player in haemophilia market, which fits Weber's strategy of entering more specialist therapy areas.
This isn't the first M&A bid for Shire – a $52 billion takeover by AbbVie had been agreed but was terminated in 2014 because of a change in US tax rules.
Don't miss your daily pharmaphorum news.
SUBSCRIBE free here.