Shire splits in two to maximise performance
Shire will split itself into two divisions to improve the performance of its rare diseases and hyperactivity units.
CEO Flemming Ornskov has ditched a revenue target of $20 billion set when the company bought haemophilia specialist Baxalta in 2016.
London-listed Shire's revenue is likely to be in the region of $17-18 billion, said Ornskov, adding that $20 billion had always been a "stretch target" after revenue tripled to $15 billion in five years.
Consensus for revenue by 2020 is now around $17 billion, the company said in a business update at the JP Morgan healthcare conference in San Francisco.
Hyperactivity medicines have been a cornerstone of Shire's business since it acquired Richwood Pharmaceutical 20 years ago.
But following the $32 billion Baxalta acquisition, around 70% of Shire's revenues come from rare diseases, and further growth is expected this year.
But there are headwinds – Roche's Hemlibra (emicizumab) haemophilia drug has just been approved by the FDA, which is likely to compete strongly against Shire's therapy Feiba.
In neurology, Shire's Adderall XR hyperactivity drug has faced generic competition for several years, although the company has countered this with newer products such as Mydayis, approved by the FDA last year in ADHD.
And following a strategic review last year, Shire's board has concluded that its neuroscience business including hyperactivity drugs needs additional focus and investment.
Splitting the company into two units will mean they benefit from sharper management focus, and will be freer to invest resources when growth opportunities arise.
Shire will look deeply into the performance of both divisions during the first quarter of 2018 and produce conclusions in the second half of 2018.
This will include the merits of an independent listing for each of the two divisions.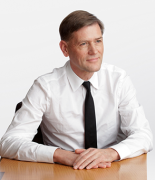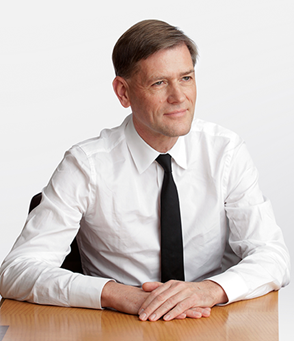 Shire's CEO Flemming Ornskov
Ornskov said: "Shire has undergone a significant transformation over the last five years creating two market-leading businesses with distinct profiles and future needs. Simultaneously, Shire has established a strong track record of growth and execution."
"Our new rare disease and neuroscience divisions will be well positioned for growth, profitability, innovation, and serving the needs of patients."
Shire says its priorities will be investing in organic growth, reducing debt and maintaining a strong dividend. However it isn't ruling out further acquisitions entirely: it says any surplus capital would be considered for "selective in-licensing and bolt-on business development opportunities" as well as possible share buybacks.
Don't miss your daily pharmaphorum news.
SUBSCRIBE free here.