Scotland backs three new uses for MSD's Keytruda
News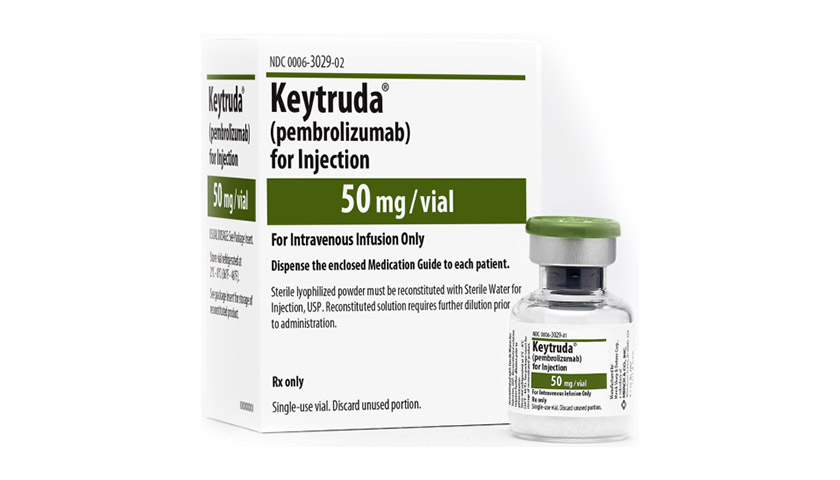 Scotland has become the first country in the UK to back NHS funding for the use of Merck & Co/MSD's Keytruda in combination with Eisai's Lenvima as a treatment for advanced or recurrent endometrial cancer.
The Scottish Medicines Consortium (SMC) gave the go-ahead to the regimen based on data from the KEYNOTE-775 study, which showed that the duo can increase survival time for patients and may improve quality of life by reducing the symptom burden compared to standard chemotherapy.
Keytruda plus Lenvima is an option for advanced or recurrent endometrial carcinoma in adults who have disease progression on or following prior treatment with a platinum-based chemo in any setting, and who are not candidates for curative surgery or radiation.
It is subject to a two-year clinical stopping rule, as for now it remains uncertain the benefits of the regimen extend beyond that timepoint and whether continuing to give it will remain cost-effective, according to the SMC's assessment document.
NICE is currently carrying out its appraisal of Keytruda plus Lenvima in this setting, and is scheduled to arrive at a decision early next year on availability in England and Wales.
In Scotland, uterine cancer is the fourth most common cancer in women, with most diagnosed as endometrial cancer, said MSD. All told, 2,266 Scottish women were diagnosed with endometrial cancer between October 2017 to September 2020, it added.
When diagnosed and treated early, endometrial cancer can often be cured with surgery, however, for patients with more advanced disease there are few treatment options aside from platinum-based chemotherapy, and the outlook for patents is very poor.
"Those affected by womb cancer deserve more treatment options, and today's decision is very welcome news," commented Dr Chloe Barr, trustee and advocacy lead at Peaches Womb Cancer Trust.
"We hope that this is just the first step towards wider availability of more effective treatment options for those affected by this devastating cancer," she added.
Also approved by the SMC in its October update was use of Keytruda as adjuvant therapy after surgery to prevent recurrence of renal cell carcinoma and as treatment for triple negative breast cancer (TNBC) alongside chemo with paclitaxel or nab-paclitaxel - both already recommended by NICE.
Other decisions
Meanwhile, the SMC recommended routine NHS use of Bristol-Myers Squibb's orally-active S1P agonist Zeposia (ozanimod) for the treatment of ulcerative colitis, an indication also backed by NICE last month.
Gilead Sciences and Galapagos' JAK1 inhibitor Jyseleca (filgotinib) was also backed for moderate rheumatoid arthritis, extending an earlier approval for use in severe disease.
However, the SMC turned down Aimmune Therapeutics' Palforzia desensitisation treatment for peanut allergy, saying "the evidence provided by the company was not strong enough to satisfy the committee."
That decision creates an access disparity for patients within the UK, as NICE said in February that Palforzia could be used as an option for treating peanut allergy in children aged 4 to 17, and in adults who started therapy whilst younger.