Scotland backs Bavencio for bladder cancer after NICE says no
News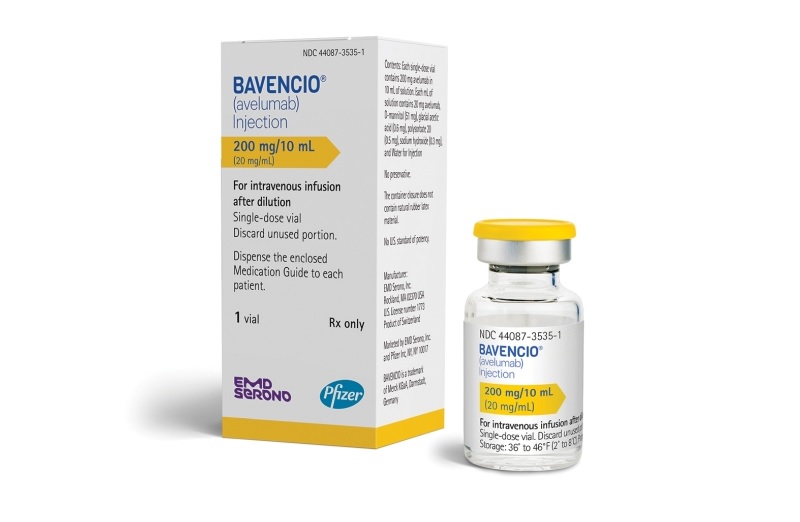 Patients with bladder cancer in Scotland will be the first in the UK to claim access to maintenance treatment with Merck Serono and Pfizer's Bavencio, ahead of their counterparts in England and Wales.
The Scottish Medicines Consortium (SMC) has cleared NHS funding for Bavencio (avelumab) as a first-line maintenance therapy for people with advanced urothelial carcinoma (UC) – the most common form of bladder cancer – that has not progressed after initial chemotherapy.
The decision is based on the results of the phase 3 JAVELIN Bladder 100 study, which showed a 31% improvement in overall survival for Bavencio plus supportive care as first-line maintenance treatment following induction chemotherapy, compared to supportive care alone.
NICE rejected that use for the PD-L1 inhibitor in draft guidance issued in May – both for routine use and via the Cancer Drugs Fund (CDF) – saying it was not a cost-effective use of NHS resources.
Finalised guidance for England and Wales is expected later this month, and it remains possible that an access deal will be reached could shift the cost-effectiveness calculation in favour of approval.
Merck Serono and Pfizer said they appealed the decision and hope to ensure "all eligible UK adult patients have equitable access to this new treatment option." The drug was approved by the MHRA for maintenance used in advanced UC earlier this year.
The SMC said its decision to back the drug was taken as a result of its Patient and Clinician Engagement (PACE) process, hearing that this type of cancer is highly aggressive and has a very poor overall prognosis.
"Patients experience considerable pain and discomfort which can be challenging to treat," said the agency in a statement, adding: "avelumab may increase overall survival, delay cancer growth and prevent symptoms for longer."
Although platinum-based chemotherapy has good initial results, most UC patients see their disease worsen within nine months of induction chemo, and only 5% of patients diagnosed with metastatic bladder cancer will live longer than five years.
Bavencio was one of six new medicines recommended by the SMC for routine coverage by NHS Scotland.
It also Gilead Science/Kite Pharma's CAR-T therapy Tecartus (brexucabtagene autoleucel) as a third-line option for patients with advanced mantle cell lymphoma, and Bristol-Myers Squibb's PD-1 inhibitor Opdivo (nivolumab) for advanced oesophageal squamous cell carcinoma after first-line chemotherapy.
Both of those uses have also been backed by NICE. In the case of Tecartus, the SMC has granted interim acceptance, which means  the decision is subject to ongoing evaluation and reassessment.
The SMC also gave the nod to Novartis' cholesterol-lowering drug Leqvio (inclisiran) – which is still under review by NICE – as well as Johnson & Johnson's Tremfya (guselkumab) for psoriatic arthritis and Sobi's Doptelet (avatrombopag) for people with chronic immune thrombocytopenia who haven't responded to prior treatment such as corticosteroids or immunoglobulins.
NICE backed Tremfya for psoriatic arthritis earlier this year, and it is still evaluating Doptelet for CIT.