Sanofi and Novo battle it out with diabetes combinations
News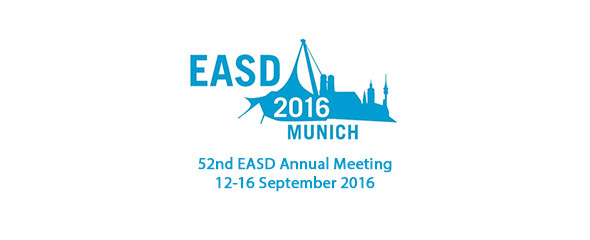 Two big rivals in diabetes, Sanofi and Novo Nordisk, are promoting new 2-in-1 combination treatments for patients who fail to control their condition with insulin or oral drugs.
Novo Nordisk's Xultophy and Sanofi's iGlarLixi are both ranked as potential blockbusters by analysts, with the combined revenues of the products expected to reach around $6 billion.
Both firms need to offer something new to doctors and patients, as US payers in particular are forcing down prices. This is because of new rival treatments and biosimilar versions of Sanofi's Lantus (insulin glargine) hitting the market.
Both companies released new data at the European Association for the Study of Diabetes (EASD) annual meeting in Munich yesterday - but crucially both have yet to convince sceptical FDA experts that the combinations are safe and effective.
Sanofi's iGlarLixi is a fixed-ratio combination of its market leading Lantus (insulin glargine) and GLP-1 receptor agonist lixisenatide, while Novo's Xultophy combines Tresiba (insulin degludec) with GLP-1 Victoza (liraglutide).
Xultophy gained European approval last year, but Novo and Sanofi have both seen decisions on their combinations delayed by the FDA.
Last week the FDA announced that it would take an extra three months to decide on Xultopy, a ruling now expected in December.
Just two weeks earlier the FDA delayed its judgement on iGlarLixi (also known as LixiLan), but Sanofi could still beat its rival to market if it gains a positive decision.
Both companies need to persuade their 2-in-1 injections are superior to Lantus, the standard insulin treatment for type 2 diabetes patients who can't control their blood glucose with oral drugs.
Sanofi presented new data in Munich which showed iGlarLixi helped patients control their blood sugar after meals (post prandial glucose, PPG) compared with Lantus alone.  This adds to data already released showing it reduced HbA1c levels compared to Lantus alone, although the reduction was small.
Meanwhile, Novo released its own post-hoc analysis of its phase 3b DUAL V trial, which showed Xultophy treatment meant patients were up to 4.5 times more likely to achieve glycaemic targets without hypoglycaemia and weight gain compared to those taking Lantus.
Remarks from FDA advisory committees shows the US regulator remains sceptical about the benefits of the combinations, however.
Experts have questioned whether the benefits of exposing patients to side effects of two drugs, and whether losing the flexibility of dosing by using fixed ratio combinations will be a problem for some patients.
Analysts nevertheless expect both combinations to gain approval, but questions remain about whether they will be approved for use only in injectable-naïve patients or in patients already taking a GLP1 analogue or insulin.
Novo look to have an advantage in limiting cases of hypoglycaemia, as Sanofi's combo could only match Lantus on this measure.
However trials of iGlarLixi show it can reduce body weight compared to Lantus, helping to compete with Novo's product on this measure.