Double blow to Amgen with Sanofi's Praluent data and price cut
News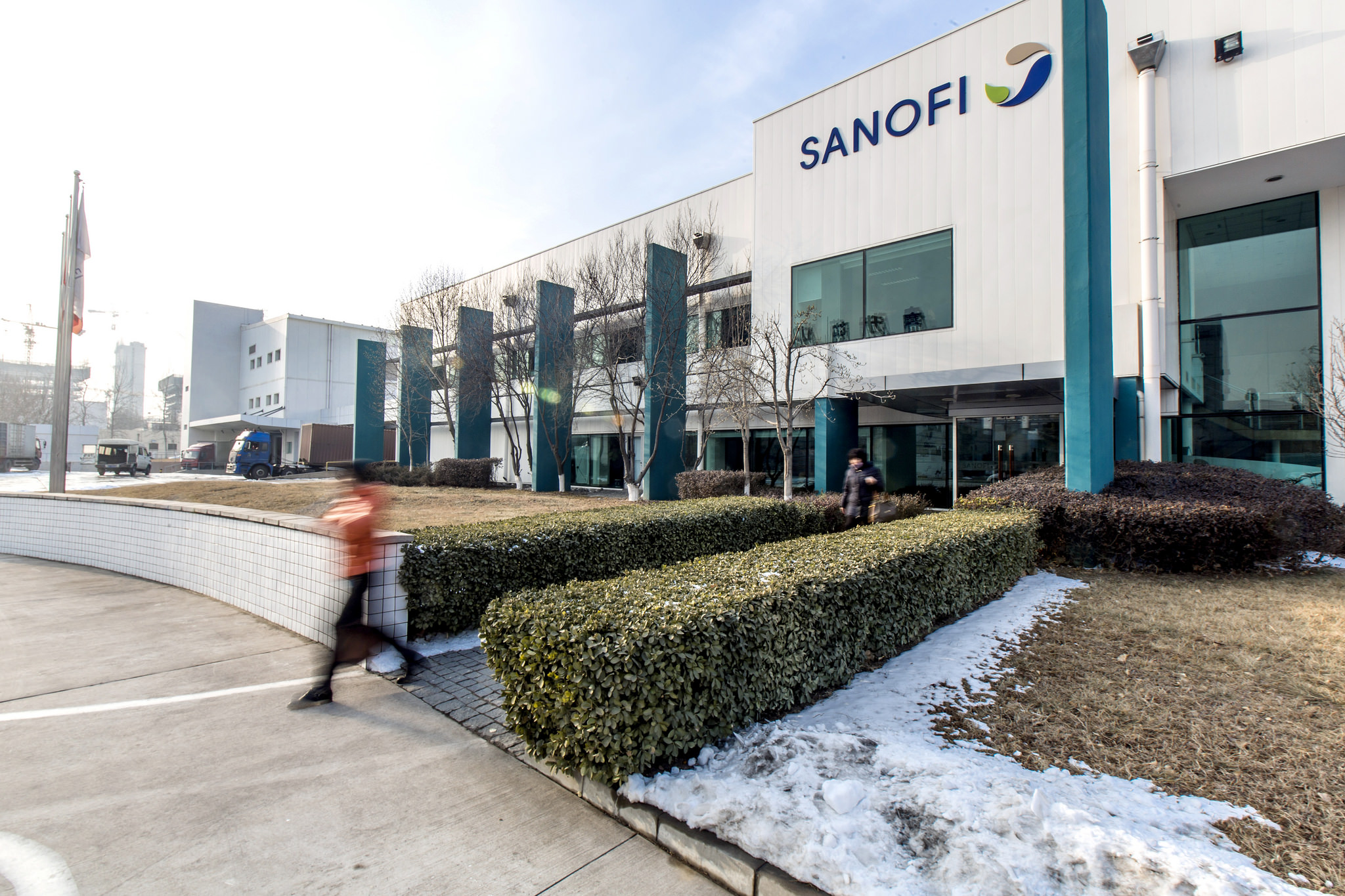 Sanofi and Regeneron have scored a major victory in their fight with Amgen in the market for cardiovascular drugs, after releasing data showing their Praluent injection reduces risk of cardiovascular events in high-risk patients, and was associated with a lower death rate.
The companies followed the data with an announcement to cut the price of Praluent (alirocumab) for the high-risk patients who need it the most – a one-two combination aimed at knocking down Amgen and its rival, Repatha (evolocumab).
Long-awaited data from the 18,924 patient ODYSSEY OUTCOMES trial, announced at the American College of Cardiology's annual conference in Orlando, showed the study met its primary outcome.
Praluent significantly reduced risk of major adverse cardiovascular events (MACE) in patients who had suffered a recent acute coronary syndrome event such as a heart attack.
The drug reduced risk of MACE – a composite endpoint defined as heart attack, ischemic stroke, death from coronary heart disease, or unstable angina following hospitalisation – by 15%.
Praluent was also associated with a 15% reduction in all-cause mortality, and numerically fewer deaths from coronary heart disease.
A pre-specified analysis showed patients with baseline LDL-C levels at or above 100 mg/dL experienced a more pronounced effect from Praluent, reducing their risk of MACE by 24%.
In a post-hoc analysis of this group, Praluent was associated with a lower risk of death from any cause by 29%.
[caption id="attachment_24510" align="alignnone" width="281"]

Sanofi and Regeneron's Praluent[/caption]
Advantage Sanofi?
The results give a clear advantage to Sanofi and Regeneron in the duel with Repatha, which like Praluent, is a PCSK9 inhibitor drug.
While Amgen has data showing Repatha can reduce heart attacks and strokes by 20% in at-risk patient when added to statin therapy, it has produced no evidence of a reduction in mortality rates.
Amgen also tried to have Praluent removed from the market in a patent infringement court case, which Sanofi fought off.
The ODYSSEY OUTCOMES data, backed with a public commitment to work with payers to reduce prices in patients who stand to benefit the most, is the perfect riposte to Amgen.
Both drugs were approved with a few weeks of each other in summer 2015, and have since been made available in patient-friendly monthly jabs, but neither have produced the blockbuster-level sales expected by investors.
Sanofi and Regeneron plan to meet with US health insurers to discuss "net pricing adjustments" to its list price of around $14,000, as long as cardiologists decide to "reduce barriers to access". They have also agreed to an independent review of the drug's price based on ODYSSEY OUTCOMES.
The hope is that the new data, coupled with a flexible approach to pricing, will boost sales for Praluent, while also dealing a blow to Amgen, whose quality of life-based cardio data from Repatha has already been used by health economists to question the its high price.
Both companies are charging around the same price for their drugs - around $14,000 per year before discounts.
Sanofi also seems to have won over the doctors attending the conference, which will help it in the coming months as the battle with Amgen begins in earnest.
https://twitter.com/arwaxler/status/972480568146448384
Odyssey Outcomes design
ODYSSEY OUTCOMES assessed the effect of Praluent on the occurrence of MACE in patients who had experienced an ACS between 1-12 months (median 2.6 months) before enrolling in the trial, and who were already on maximally-tolerated statins.
All patients randomly received Praluent or a placebo and were treated for an average (median) of 2.8 years, with some patients being treated for up to five years. Approximately 90% of patients were on a high-intensity statin.
The trial was designed to maintain patients' LDL-C levels between 25-50 mg/dL, using two different doses of Praluent (75 mg and 150 mg).
Praluent-treated patients started the trial on 75 mg every 2 weeks, and 2,615 of them switched to 150 mg every 2 weeks because their LDL-C levels remained above 50 mg/dL.
Of these, 805 switched back to 75 mg if their LDL-C fell below 25 mg/dL
Data showed 730 patients stopped receiving Praluent while on the 75mg dose after experiencing two consecutive LDL-C measurements below 15 mg/dL while on the 75 mg dose.