Sanofi builds case for Sarclisa, challenging J&J's Darzalex
News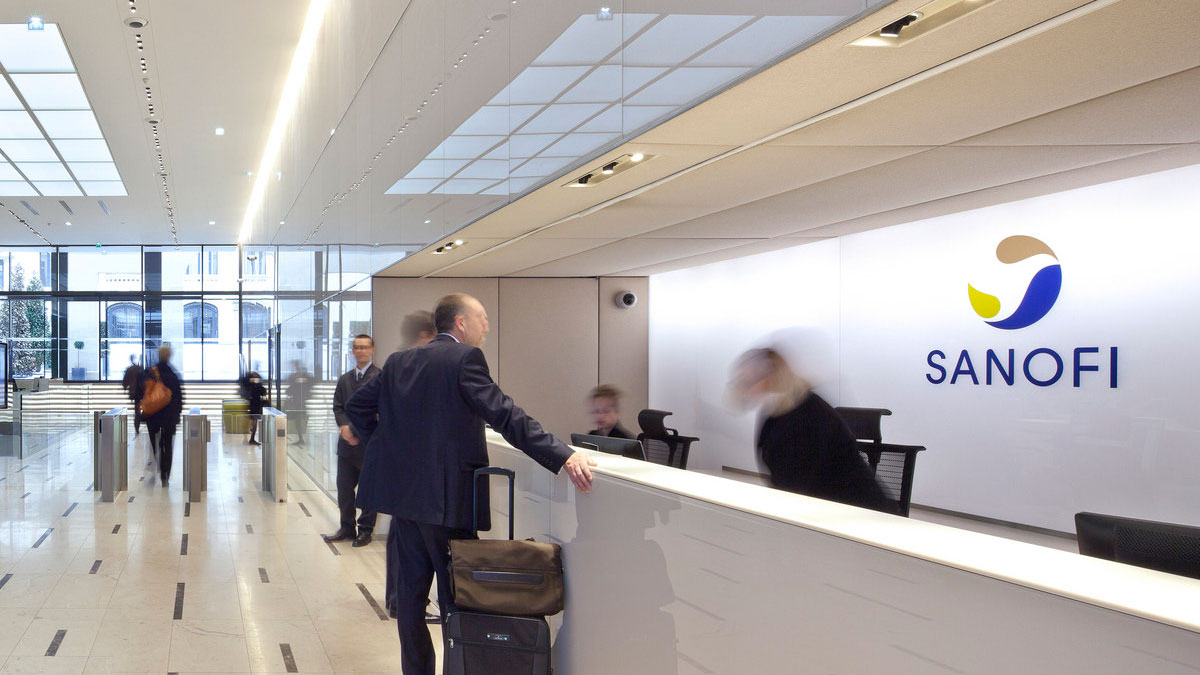 Sanofi is trumpeting new data for its anti-CD38 drug Sarclisa as it tries to capture market share from Johnson & Johnson's blockbuster Darzalex in the multiple myeloma market.
A couple of months after getting FDA approval for Sarclisa (isatuximab) as a third-line myeloma treatment in combination with Bristol-Myers Squibb's Pomalyst (pomalidomide) and dexamethasone, Sanofi has the data it was hoping for in the phase 3 IKEMA trial, which would extend its use into earlier lines of treatment.
IKEMA involved more than 300 relapsed myeloma patients and compared the drug to placebo when added to standard care with Amgen's Kyprolis (carfilzomib) and dexamethasone in relapsed patients who had received one to three prior therapies.
There's little data from the study available yet, but Sanofi's head of R&D John Reed said the study "clearly demonstrated a significant reduction in risk of disease progression or death."
The main endpoint in the study is progression-free survival (PFS), while secondary measures include response rates and overall survival, according to IKEMA's entry in the clinicaltrials.org database. The study has hit its overall objective months ahead of schedule.
"This is the second positive phase 3 trial for Sarclisa, further supporting the potential our medicine has to improve outcomes for patients struggling with relapsed multiple myeloma," he added. Sanofi says it will file to extend the label for Sarclisa later this year based on the IKEMA results.
The drug has been predicted to become a $1 billion product by analysts at Jefferies, but they reckon it will struggle to catch up with Darzalex (daratumumab) in myeloma given the lengthy head start for J&J's drug in the market.
First launched in 2015, Darzalex is already available across a range of multiple myeloma indications, including first-line use in transplant eligible patients. It has grown rapidly to reach around $3 billion in sales last year, and shows no signs of slowing down, growing another 49% to reach $937 million in the first three months of 2020.
Sanofi has emphasised the simpler infusion regimen than Darzalex – two hours instead of several hours with Darzalex – and maintains that it could also be safer for use in patients with inflammatory diseases like asthma as unlike J&J's drug it doesn't activate the complement system.
The problem for Sanofi is that J&J has just claimed FDA approval for a new, subcutaneous formulation of its drug – called Darzalex Faspro – that can be administered in a matter of minutes.
One clear area that Sanofi's drug can make headway is in patients who have failed on Darzalex treatment, as the drug targets a different part of the CD38 molecule so should work when myeloma cells develop resistance to J&J's drug, which occurs frequently in advanced-stage disease.
During Sanofi's first-quarter results briefing, chief executive Paul Hudson said that while a limited launch for Sarclisa took place in the US ahead of the COVID-19 crisis, it won't be fully available until the pandemic abates.
In Europe, the CHMP granted a positive opinion to the drug at its March meeting, setting up a likely approval by early summer.