Sandoz bulks up ahead of possible sale with Coalesce buy
News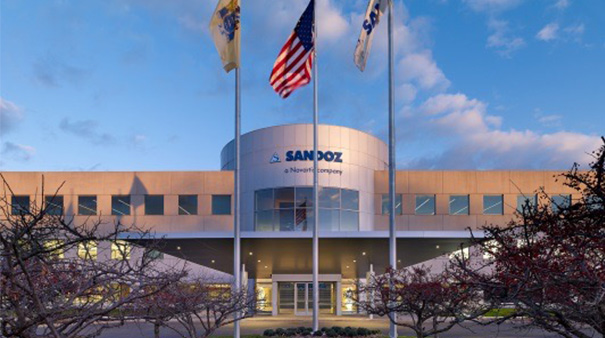 Novartis may be planning to sell off its generics business Sandoz, but that hasn't stopped it investing in the unit ahead of a decision on its future later this year.
This morning, Sandoz announced it has acquired medical and drug delivery device specialist Coalesce Product Development, bolstering its capabilities for the development of respiratory medicines and 'complex' generics.
Cambridge, UK-based Coalesce, first formed in 2009 primarily as a contract services business, changed direction in 2014 to develop its own, in-house inhaler technologies. It started with dose counters and subsequently developed a line of metered dose inhalers (MDIs), breath-actuated inhalers (BAIs) and a drug powder inhaler (DPI) known as Brahms.
For Sandoz, the acquisition gives it a technology platform in an area of the generic medicines market with a relatively high barrier to entry, as developing inhaled medicines poses "comparatively high technical complexity," according to Sandoz chief executive Richard Saynor.
"We have the experience and expertise to succeed in these fields and this acquisition offers us a significant new growth platform, particularly in the US and Europe, reinforcing our commitment to pioneer access for patients," he added.
The respiratory market is very large – with around 260 million people worldwide with asthma for example – but is highly genericised and competitive, weighing on pricing.
Developing inhaler products that use high-tech delivery devices – which can improve patient convenience and compliance with therapy – is one way to carve out market share and secure better pricing.
Sandoz already markets six respiratory products, with almost a dozen in clinical development, according to the generic drugmaker.
Novartis launched a strategic review of Sandoz last year, and said during its annual results update last month that it would likely make a decision on the future of the business by the end of the year.
It continues to assert it may either sell or retain the business, which has been the subject to numerous rumours of buyout offers from private equity groups in recent weeks.
There's a dearth of new product launches coming up however – although it just got a green light in the US for a generic of Bristol-Myers Squibb's big-selling blood cancer drug Revlimid (lenalidomide) – and while financial performance stabilised last year 2022 is still expected to be a challenge.
Analysts have suggested its financial troubles could make a sale more difficult, as could untangling Sandoz from Novartis' broader manufacturing operations, although the launch of new biosimilars next year could help lift margins.