Sandoz bolsters biosimilars with $400m Slovenia plant
News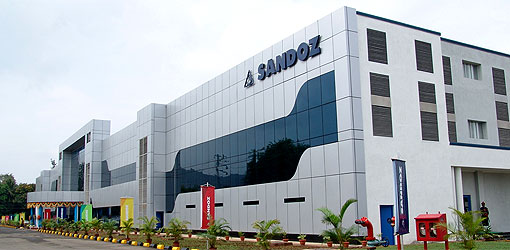 Sandoz has started building for the future after it completes a planned spin-out from parent Novartis, with a major investment in a production plant in Slovenia for its biosimilar drugs.
The generic and biosimilar medicines specialist has earmarked "at least" $400 million for the new facility, which will be sited in Lendava, operated by Sandoz' Slovenian subsidiary Lek - one of a string of companies it bought in the 2000s to extend its reach in the off-patent drugs market.
The deal – witnessed by Slovenian Prime Minister Dr Robert Golob and Sandoz chief executive Richard Saynor at a signing ceremony this week – is reported to be one of largest-ever international private-sector investments in the EU country.
Work on the facility is scheduled to start later this year, and it is due to come online in 2026 with a headcount of around 300 workers.
The decision to build the new plant has been prompted by the planned separation of Sandoz from Novartis, which is due to take place later this year and requires some rejigging of the group's manufacturing network, according to local media reports.
Once operational, the new facility will support a growing biosimilar medicines business at Sandoz, which currently includes eight approved products, with versions of Regeneron and Bayer's ophthalmic blockbuster Eylea (aflibercept) and Amgen's big selling osteoporosis and bone cancer therapy Prolia/Xgeva (denosumab) in late-stage development.
Sandoz filed for approval of its Prolia copycat last month, eyeing a launch in the US once patent protection on denosumab expires in 2025.
"This state-of-the-art site will be a major new jewel in the Sandoz crown, enabling us to meet growing demand for our current and future biosimilars in the mid- to long-term," said the company's global head of technical operations, Glenn Gerecke.
"The location offers us a strong combination of political stability, proximity to our existing European-based production and commercial operations, and competitive costs," he added.
Novartis said last summer it had decided to spin out Sandoz into a standalone company after months of deliberation over the future of the business, which has seen pressure on sales and operating profits for several years, due mainly to a more competitive market and reduced pricing.
Sales were $2.3 billion last year, flat at constant exchange rates, but are predicted to return to growth of around 4% this year, according to Novartis' fourth-quarter results update.