Sandoz files Humira and Remicade biosimilars in EU
News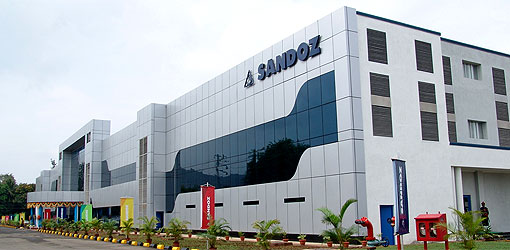 European regulators are to review Sandoz's biosimilars of the inflammatory diseases medicines, Humira and Remicade, as competition intensifies to take market share from big-selling monoclonal antibody drugs.
AbbVie's Humira (adalimumab) and Merck, Sharp, and Dohme's (MSD) Remicade (infliximab) are mega-blockbusters – but Humira is nearing the end of its patent life in the EU, and Remicade is no longer protected.
There are already biosimilars of infliximab on the EU market from the likes of Celltrion and Samsung Bioepis, and a host of companies, including Samsung Bioepis, Amgen and Boehringer Ingelheim are trying to get Humira biosimilars approved ahead of its patent expiry in October 2018.
EU review timelines suggest that Sandoz, the generics and biosimilar arm of Novartis, could have its Humira biosimilar on the market around that time.
Citing NHS figures, Sandoz noted adalimumab and infliximab are the first and fifth most expensive medicines on the NHS by prescribing cost respectively, totalling a combined spend of approximately £594 million in 2015/16.
The introduction of biosimilars for these medicines may contribute to a significant reduction in the NHS medicines bill, with biosimilar infliximab alone potentially contributing savings of £89 million.
Previous experiences with biosimilars in other fields indicate that they can bring savings that can be used to improve care or can allow wider access to drugs that had previously been rationed because of cost concerns.
However, because of their higher manufacturing and research costs, biosimilars are not sold at rock-bottom prices.
The most aggressive infliximab biosimilar discounting has been seen in the Nordic countries where Celltrion's drug was sold at around a third of the price of the MSD originator.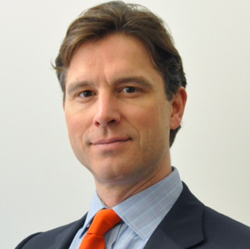 Tim de Gavre
Tim de Gavre, country head of Sandoz UK, said: "The filing acceptance of both adalimumab and infliximab biosimilar medicines by the EMA is a significant milestone for Sandoz. Biologics are an established class of medicines that have revolutionised treatment for patients with immunological diseases."
"If approved, biosimilar adalimumab and biosimilar infliximab may increase access to these important medicines, which currently on the NHS can be limited."