Rumour mill says AstraZeneca may be eyeing a takeover of Mereo
News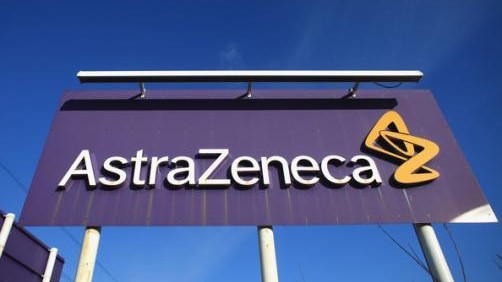 AstraZeneca is rumoured to be considering a bid to take control of its longstanding partner Mereo BioPharma, according to a report in The Times, which doesn't provide the source of the speculation.
The UK-based but US-listed biotech licensed rights to AZ's orally-active neutrophil elastase inhibitor alvelestat for the rare disease alpha-1 antitrypsin deficiency (AATD) five years ago, and has since advanced the project into a phase 2 trial which is due to read out in the second half of this year.
The licensing deal took place as AZ was trimming down its pipeline to focus its R&D activities on the core areas of cardiology, diabetes and neurology, and recovering from a series of patent expiries that hit its revenues. Since then it has bounced back dramatically, thanks to fast-growing drugs for cancer and heart disease.
AZ may be interested in re-acquiring rights to alvelestat, which cleared a phase 2 test in AATD last month, albeit with some questions about the data, given its push into rare diseases that resulted from its takeover of Alexion last year.
It's also possible that the big pharma is interested in Mereo's other clinical-stage candidates, such as its anti-TIGIT antibody etigilimab which is being tested for cancer alongside PD-1/PD-L1 inhibitors.
AZ already has a presence in TIGIT however with its bispecific antibody programme and a partnership with Arcus pairing its TIGIT drug domvanalimab with AZ's PD-L1 inhibitor Imfinzi (durvalumab) in a phase 3 trial.
Meanwhile, and enthusiasm for the category has been dampened by the failure in clinical trials of Roche's tiragolumab, currently leading the pack.
Mereo's other main candidate is Novartis cast-off setrusumab for osteogenesis imperfecta, an inherited bone disorder, but that asset is tied up into an alliance with bone disease specialist Ultragenyx.
Its remaining programmes are anti-DLL4/VEGF bispecific navicixizumab for ovarian cancer – already out-licensed to OncXerna – aromatase inhibitor leflutrozole for male infertility associated with hypogonadotropic hypogonadism, and acumapimod, a p38 MAP kinase inhibitor for chronic obstructive pulmonary disorder (COPD).
The rumour has emerged as Mereo has just been notified by the Nasdaq that the price of its American Depository Shares has failed to maintain the minimum price of $1 over the last 30 days, putting it at risk of delisting.
The company's ADS rose around 16% pre-market on the back of the rumour to 80 cents, after losing almost 40% of their value in the last month.