Rumour mill says Acceleron is speeding towards $11bn sale
News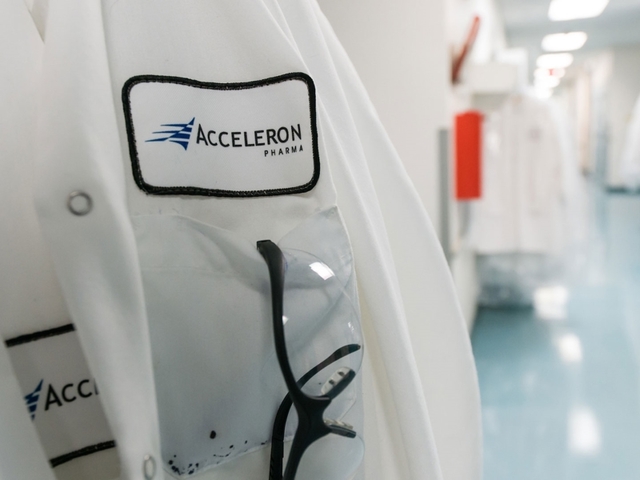 US biopharma company Acceleron is the next company heading for a takeover by a big pharma group – according to a Bloomberg report citing people close to the matter.
Rumours of a deal have been bubbling away for a few days, driving Acceleron's stock upwards, even before Bloomberg reported that a large pharma group is close to agreeing a $180 per share bid for the company that would value it at $11 billion.
There's no word yet on the identity of the interested party, although market chatter is focusing on Bristol Myers Squibb, which already has an 11.5% stake in Acceleron that it inherited through its $74 billion takeover of Celgene.
BMS is the partner for Acceleron's only marketed product Reblozyl (luspatercept), which is used to treat anaemia in beta thalassemia patients who require regular red blood cell transfusions, as well as anaemia linked to myelodysplastic syndromes.
Sales of Reblozyl have been growing nicely since its launch in 2019, with BMS reporting that it made $240 million from the drug in the first half of the year, with Acceleron claiming a $48 million share of the total.
At launch it was tipped to have blockbuster sales potential of $2 billion, but new data that could extend its use into thalassaemia patients who don't need transfusions has boosted its potential – maybe as high as $4 billion.
Any suitor is likely to be keeping a close eye on Acceleron's new drug candidate sotatercept, in a phase 3 trial for pulmonary arterial hypertension and with solid results from a pair of mid-stage studies and – according to some analysts – potential to become a $3 billion product at peak.
The drug has breakthrough designation from the FDA and priority status from the EMA, reflecting its potential to become the first drug for PAH that addresses the underlying disease process rather than simply dilating blood vessels to reduce pressure.
The drug is thought to prevent blood vessel remodelling by restoring the balance between cell proliferation and programmed cell death (apoptosis). There have already been suggestions that Acceleron should partner sotatercept to help it compete with entrenched companies in the PAH market like United Therapeutics and Johnson & Johnson.
Along with BMS, Bloomberg also lists several other potential suitors – including Sanofi, Pfizer, Amgen, Merck, Gilead Sciences and Roche – who may be involved in the late-stage discussions.
Shares in Acceleron have been grown by the third in the last month, and closed on Friday at  almost $168, not far off its 52-week high of $174.