Routine NHS access to Ibrance assured with new NICE guidance
News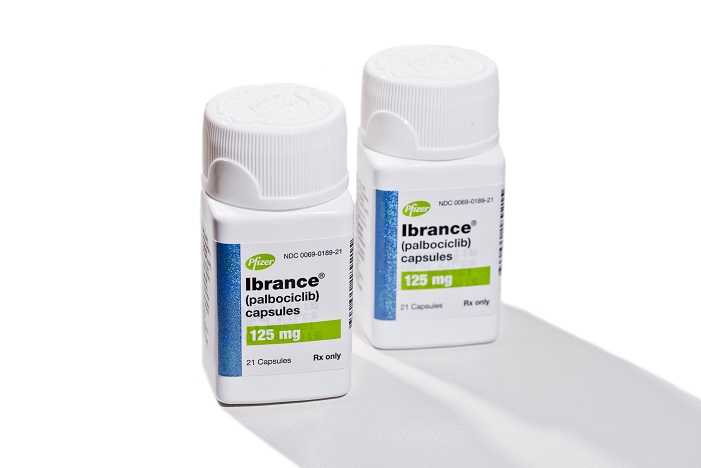 Thousands of patients with a particular form of breast cancer in England and Wales can be confident they will continue to have access to Pfizer's targeted therapy Ibrance, thanks to new guidance from NICE.
The cost-effectiveness agency has said that Ibrance (palbociclib) plus fulvestrant can be used routinely on the NHS as a second-line therapy for patients with advanced hormone receptor-positive, HER2-negative breast cancer who have already been treated with hormonal drugs.
This stage of breast cancer is considered incurable and treatment options are limited, with only 15% of patients living beyond five years.
CDK4/6 inhibitor Ibrance has been available since 2020 to patients in this group through the Cancer Drugs Fund (CDF), which allows temporary access while further evidence of a therapy's value is being collected.
Now, based on follow-up results from the PALOMA-3 trial and additional data collected on patients treated with Ibrance in the UK, the decision has been taken to move the drug out of the CDF and into routine NHS funding.
"After a median follow-up of 73.3 months in the trial, median overall survival was 6.8 months longer in people who had palbociclib plus fulvestrant compared with those who had placebo plus fulvestrant," said NICE's reviewers in a draft final appraisal document published today.
"Today's decision is fantastic news for up to 2,400 people with advanced breast cancer who have already had endocrine treatment," according to Helen Knight, interim director of medicines evaluation at NICE, who also said it showed that that CDF approach is working well.
"As our evaluation of palbociclib shows, this process works well when companies engage with NICE and NHS England to price their medicines reasonably and present a clear case for additional evidence to be gathered while they're in the CDF," she added.
Two other CDK4/6 inhibitors – Novartis' Kisqali (ribociclib) and Eli Lilly's Verzenios (abemaciclib) – have already been approved by NICE for both first- and second-line use in advanced HR+/HER2- breast cancer, which is the most common type of breast cancer accounting for more than 60% of all diagnoses.
As with Ibrance, availability for previously-treated patients was via the CDF while additional evidence of efficacy is gathered. Kisqali and Verzenios moved to routine funding last year.
Keytruda backed for adjuvant therapy
Also this week, NICE recommended Merck & Co/MSD's cancer immunotherapy Keytruda (pembrolizumab) as adjuvant (post-surgery) treatment for melanoma patients aged 12 and over, as well as adults with renal cell carcinoma.
The decisions mean that for the first time patients with earlier-stage melanoma and RCC could have an immunotherapy option to reduce their risk of the cancer returning after surgery.
Yesterday, the PD-1 inhibitor was backed for routine NHS use as an option for adjuvant treatment of RCC patients at increased risk of recurrence following nephrectomy, with or without metastatic lesion resection. And this morning NICE gave a green light to use of the drug for patients with stage IIB/IIC melanoma who have undergone complete resection, upgrading its earlier access via the CDF.