Roche's Tecentriq to be filed for early-stage liver cancer
News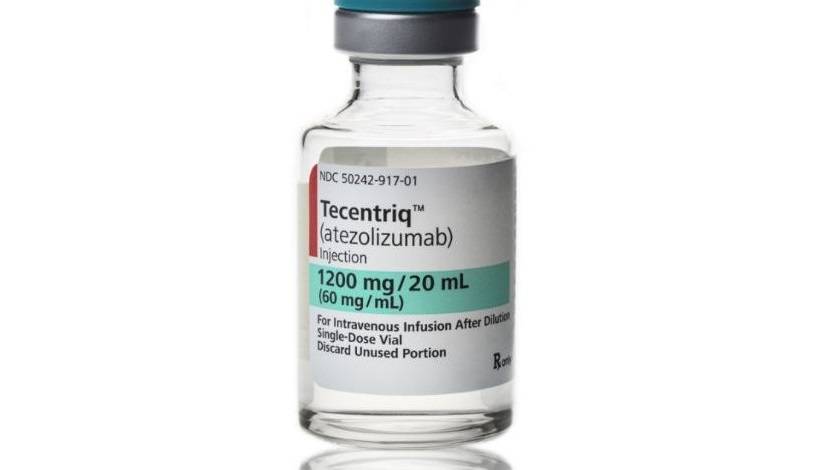 A regimen of Roche's Tecentriq and Avastin has become the first immunotherapy-based combination to reduce the risk of liver cancer returning after surgery to remove the tumour in a phase 3 trial, according to the company.
The results of the IMbrave050 study in people with early-stage hepatocellular carcinoma (HCC) – the most common form of liver cancer – showed that the duo improved recurrence-free survival when compared with active surveillance alone, and will form the basis of regulatory filings in the US and Europe.
There is a desperate need for new adjuvant treatments for people with early-stage HCC, said Roche, as 70% to 80% of them will see their cancer return despite surgery.
Moreover, the incidence of liver cancer is on the rise worldwide, driven in part by an increase in fatty liver disease associated with obesity and diabetes, and mortality rates are going up. Overall, liver cancer is the third leading cause of cancer death.
In 2020, PD-L1 inhibitor Tecentriq (atezolizumab) was approved in combination with anti-VEGF antibody Avastin (bevacizumab) to treat patients with more advanced unresectable or metastatic HCC who have not received prior systemic therapy.
Approval for early-stage HCC would increase the eligible patient population for the regimen. Although, it's worth noting that it is often hard to find liver cancer early because signs and symptoms often do not appear until it is in its later stages.
Surveillance for HCC in at-risk groups like those with viral hepatitis and liver cirrhosis is also under-deployed in clinical practice in many countries.
Roche said it is following up patients in the 662-patient study to see if the improvement in recurrence-free survival translates into an overall survival benefit.
Other checkpoint inhibitors have been tested for adjuvant treatment of early HCC treatable with surgery, including Merck & Co's Keytruda (pembrolizumab) as a monotherapy in the ongoing KEYNOTE-937 study.
Bristol-Myers Squibb's Opdivo (nivolumab) – with and without CTLA4 inhibitor Yervoy (ipilimumab) – is also being tested in a phase 2 trial run by the MD Anderson Cancer Center in the US that was due to complete towards the end of last year, but so far no results have been posted.
The IMbrave050 readout is welcome news for Roche and its aspiration to move Tecentriq earlier on in the treatment pathway for cancer, coming after the drink flunked a study in the adjuvant kidney cancer setting last year.
The drug is already cleared for use post-surgery and chemotherapy to prevent relapse in some non-small cell lung cancer (NSCLC) patients – on its own considered a $1 billion opportunity by some analysts.