Roche's Alecensa shows big benefit in brain mets, advanced lung cancer
Roche's Alecensa has shown strong results in two studies looking at its benefits in ALK positive non-small cell lung cancer (NSCLC)  patients, both in first line use and a second line setting.
Alecensa is taking on the established drug for ALK+ lung cancer, Pfizer's Xalkori,  and has already shown itself to be superior  in a head-to-head study published in June.
But new data on its ability to cut brain metastases in these patients should help Alecensa gain further market share in the first line setting.
Xalkori earned 571 million last year, up 17% on the previous year, but could see this growth cut back in 2017 thanks to its new competition.
A new subgroup analysis shows that in patients who had metastases in the central nervous system (CNS), Alecensa cut the risk of disease progression in the CNS by 60% compared to Xalkori.
This follows, as while Xalkori doesn't cross the blood-brain barrier, Alecensa does, allowing it to attack tumour cells in the CNS.
In patients without CNS disease at the start of testing, Alecensa reduced the risk of disease progression in the CNS by 49%
Meanwhile a second study shows the drug's benefits compared to chemotherapy in second line treatment.
New data from its phase 3 ALUR trial shows it can extend progression free survival (PFS) to 9.6 months, compared to 1.4 months in patients taking chemotherapy, an 85% reduction in risk of disease worsening or death.
The study looks at 107 patients whose non-small cell lung cancer (NSCLC) has already progressed after treatment with chemotherapy and Pfizer's rival targeted drug, Xalkori.
The drug is already approved in this second line setting, but the new data will give doctors a more compelling evidence base – although data on overall survival isn't yet available.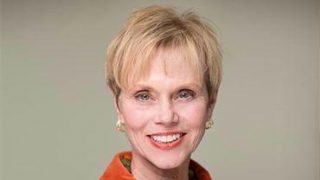 "The strikingly positive results from the ALUR study across multiple endpoints provide strong further evidence of the efficacy of Alecensa in this setting," said Sandra Horning, MD, Roche's Chief Medical Officer and Head of Global Product Development. "We believe this robust data will support access to Alecensa for patients with ALK-positive lung cancer."
Also in the ALK+ therapy area is Novartis, which gained approval for its Zykadia as a first line therapy earlier this year, while Takeda's Alunbrig gained its first approval in April.
NSCLC will be one of the key disease areas at Europe's biggest cancer congress, ESMO 2017, which kicks off this Friday in Madrid.
Data from a range of new drugs and combinations will be presented, including  treatments targeting ALK, EGFR, as well as a broad range of immunotherapy agents.
Don't miss your daily pharmaphorum news.
SUBSCRIBE free here.