Roche trumpets new glofitamab data in lymphoma at ASCO
News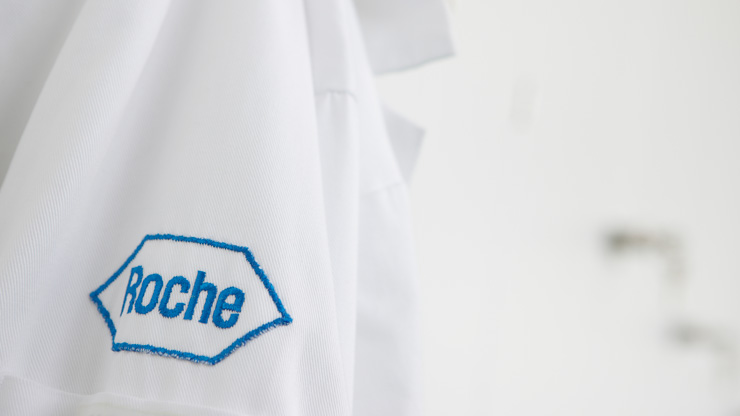 Roche will present the new data at next week's ASCO congress showing that its bispecific antibody glofitamab can achieve high and durable responses in patients with aggressive lymphoma.
The results of the phase 2 NP30179 study will be presented for the first time at ASCO, involving 107 patients with relapsed or refractory diffuse large B-cell lymphoma (DLBCL) who had received a median of three prior therapies.
According to the just-released abstract data, 51.6% of patients responded to the treatment, and among these 39.4% achieved a complete response, with the majority of the latter (almost 78%) lasting for at least 12 months.
The trial involved a fixed duration of 12 cycles of intravenous treatment with glofitamab, one of two T-cell engaging CD20xCD3 bispecific antibodies that Roche is developing along with mosunetuzumab which is being developed for follicular lymphoma (FL) and is closing in on approval in Europe.
The results suggest glofitamab could be an effective companion to Roche's CD79b-directed antibody-drug conjugate (ADC) Polivy (polatuzumab vedotin) which was approved in the EU earlier this week for previously untreated DLBCL and has been tipped to become a $2 billion-plus blockbuster.
DLBCL is an aggressive blood cancer and the most common form of non-Hodgkin lymphoma (NHL), with around 40,000 news cases diagnosed in Europe every year and another 25,000 detected in the US.
"These data bring us one step closer towards our goal of finding solutions for people with heavily pre-treated diffuse large B-cell lymphoma, which often relapses and becomes more aggressive each time it returns," said Levi Garraway, Roche's chief medical officer.
"The potential of glofitamab as a new fixed-duration, readily available treatment could be instrumental to improving outcomes for people with this difficult-to-treat cancer who otherwise have limited options."
Jefferies thinks both of Roche's CD20xCD3 bispecifics could eventually garner $2 billion in sales, giving Roche an enviable position in NHL.
There is competition out there though, notably from Abbvie/Genmab's CD20xCD3 bispecific epcoritamab, which impressed in the EPCORE NHL-1 trial in third-line or later large B-cell lymphoma and will have new data in DLBCL and FL at ASCO.