Roche 'talking to FDA' as Alzheimer's drug moves towards 2022 readout
News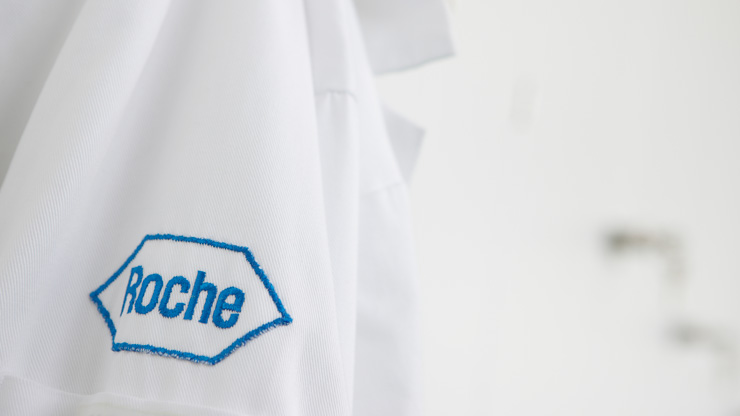 Phase 3 results with Roche's amyloid-targeting Alzheimer's drug gantenerumab may not be due until the second half of last year, but the company is already in discussions with the FDA about a route to approval.
There has been speculation since the unexpected approval of Biogen and Eisai's Aduhelm (aducanumab) last month that other amyloid therapies could see find it easier to get to market, and gantenerumab has been among those cited by analysts as most likely to benefit.
Aduhelm's accelerated approval using clearance of amyloid plaques as a surrogate marker for efficacy has been driving that speculation, with Jefferies predicting an expedited review for the drug earlier this month and sales of up to $6 billion if approved.
Roche's chief executive Severin Schwann said this morning however that he would not speculate what the outcome of discussions with the US regulator would be.
He told reporters during the firm's first-half results update that the phase 3 GRADUATE study is a "well-designed, very comprehensive trial" but it is too early to say what the outcome will be. "Let's keep fingers crossed," he said.
Eli Lilly has already indicated that it will seek accelerated approval for its amyloid candidate donanemab later this year based on feedback from the FDA. With signs emerging that payers may baulk at the high cost of Aduhelm – $56,000 a year at its list price – there is hope that having more than one drug available will bring prices down.
Schwann's comments came as Roche reported a rebound in its revenues in the first half of 2021, after a difficult period for the company resulting from a pincer move between the pandemic – which pegged back sales of cancer and immunology drugs – and biosimilar competition to some of its top-selling antibody drugs.
Overall revenues climbed 8% to CHF 15.8 billion ($17.2 billion), a little higher than expectations, buoyed by diagnostics that climbed 51% at constant exchange rates to CHF 9 billion on massive demand for COVID-19 test kits.
Pharma slipped 3% to CHF 21.7 billion, but returned to growth in the second quarter for the first time in a year, helped by CHF 595 million in revenues from Regeneron-partnered COVID-19 therapy Ronapreve (casirivimab/imdevimab).
COVID-19 testing demand is set to fall away in the second half of the year, according to Schwann, but overall the business is "normalising" towards pre-pandemic levels.
Biosimilar competition to cancer antibodies Herceptin (trastuzumab), Avastin (bevacizumab) and Rituxan/MabThera (rituximab) is at a "high level" and expected to flatten off in the latter half of this year, he added.
The company has maintained its full-year prediction that sales will grow at a low- to mid-single-digit rate.