Roche takes another punt on IL-2 in cancer with Good takeover
News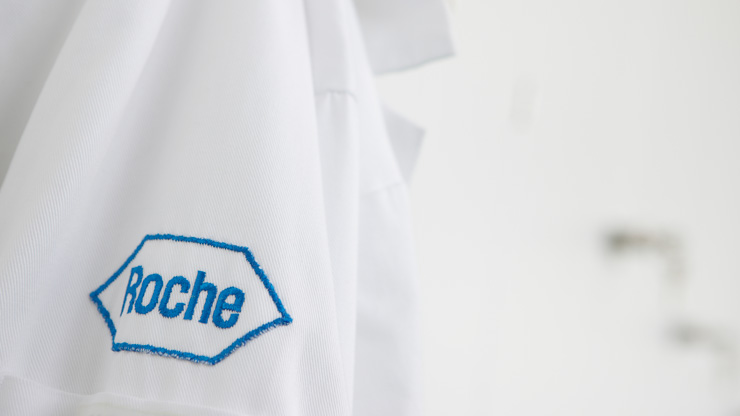 Despite setbacks for projects trying to harness the power of the cytokine interleukin-2 (IL-2) as a cancer therapy, there are still plenty of players on the field – and Roche has just joined their ranks.
The Swiss pharma group has agreed to buy Seattle-based biotech Good Therapeutics and its preclinical-stage PD-1-regulated IL-2 receptor agonist programme for $250 million upfront, with undisclosed milestone payments on offer tied to development, regulatory, and commercial objectives.
The deal is due to close in the third quarter of this year and, according to Roche's head of pharma partnering James Sabry, "nicely complements [...] efforts on next-generation PD-1-targeted IL-2 therapeutics and [...] broader oncology strategy."
Roche's activity in this area is represented by RG6279, an anti-PD-1 antibody fused to an engineered, variant form of IL-2, which is in phase 1 clinical testing.
These drugs are designed to deliver a double whammy to tumours, stimulating a local immune response with IL-2 via natural killer cells and cytotoxic T cells, and removing a brake on the immune system by blocking PD-1.  Good's lead drug is due to start clinical testing next year.
A recombinant form of IL-2 has been used as a therapeutic for melanoma and renal cell carcinoma (RCC) for many years under the Proleukin (aldesleukin) trade name, originally by Novartis and latterly by Clinigen, but, while effective, its use has been limited due to serious side effects.
That has spawned a string of attempts by developers to find drugs that can retain the cancer-fighting properties of the cytokine, but avoid its toxicity, mediated through the IL-2 alpha receptor.
Foremost among those was Bristol-Myers Squibb and Nektar's bempegaldesleukin, a pegylated form of recombinant IL-2 that aimed to extend the half-life of the cytokine in the body, extending the time between doses, and simultaneously reducing side effects.
Bempegaldesleukin failed in trials as a monotherapy in melanoma and in combination with BMS' PD-1 inhibitor Opdivo (nivolumab) in RCC and bladder cancer, however, and was discontinued in April.
Despite the challenges, there's still plenty of interest in IL-2 as a cancer therapy, with several companies, including Medicenna, Anaveon, Cue Biopharma, Aulos Bioscience, and Synthekine in clinical trials with candidates.
In 2019, Sanofi bought Synthorx and its IL-2 variant THOR-707 (now renamed SAR44425) for around $2.5 billion.
Good's pipeline includes other immuno-oncology programmes that will be spun out after the Roche acquisition into a new company to be called Bonum Therapeutics. Other projects include a PD-L1/interferon alpha which is due to generate a clinical candidate before the end of this year.