Roche scores adjuvant lung cancer approval for Tecentriq
News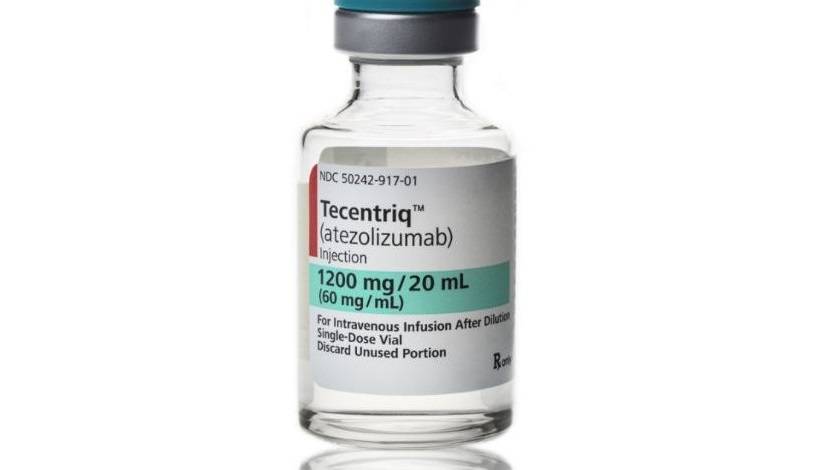 Roche has claimed an earlier-than-expected FDA approval for its checkpoint inhibitor Tecentriq in non-small cell lung cancer (NSCLC), giving the drug a lead in early-stage cases that can be treated with surgery.
The US regulator has cleared Tecentriq (atezolizumab) as adjuvant treatment after surgery and platinum-based chemotherapy in patients with tumours in which 1% or more cells express the PD-L1 biomarker, to try to stop the cancer recurring.
The decision come several weeks ahead of the FDA's action data on the marketing application, which was set at 1 December.
Moving checkpoint inhibitors further up the treatment pathway into adjuvant and neoadjuvant (pre-surgery) lines of therapy is a key objective for their developers.
Roche's drug is the first cancer immunotherapy to be approved by the FDA for adjuvant treatment of NSCLC patients, giving the drug a niche away from competition from Merck & Co's rival Keytruda (pembrolizumab), which has a stranglehold on first-line treatment of NSCLC.
Some analysts have suggested that adjuvant NSCLC therapy could be a $1 billion opportunity for Roche's drug, which is also approved as a first-line therapy for metastatic NSCLC as a monotherapy and in combination with chemotherapy.
Around 40% of NSCLC cases have PD-L1 levels above the 1% threshold, and with around 235,000 new cases of the cancer diagnosed each year the number of patients who could be eligible for Tecentriq treatment is potentially very large.
Nearly 50% of people with early-stage NSCLC currently experience a recurrence following surgery, according to Roche.
The FDA approval is based on the results of the IMpower010 study, which showed that Tecentriq improved disease-free survival by around a third when used to prevent early-stage tumours returning after initial surgery and chemo when compared to supportive care.
After two years' follow-up, 75% of patients on Tecentriq were disease-free and still alive, compared to 60% of the control group. At three years, the rates were 61% and 48%, respectively, and there was also a trend towards improved overall survival with the checkpoint inhibitor.
The FDA approval "gives physicians and patients a new way to treat early lung cancer that has the potential to significantly reduce risk of cancer recurrence, after more than a decade with limited treatment advances in this setting," said Roche's chief medical officer Levi Garraway.
Tecentriq has been growing fast for Roche thanks to a lengthening list of approved indications, bringing in $1.7 billion in the first half of this year, but is still a minnow in comparison to $14 billion-a-year Keytruda.
Roche has a window of opportunity to grow Tecentriq in adjuvant NSCLC unopposed, but it could be short-lived. Merck is running the Keynote-091 trial of Keytruda as an adjuvant therapy for early-stage NSCLC, with results due shortly.