Roche insists Spark deal is still on, despite lacklustre take-up
News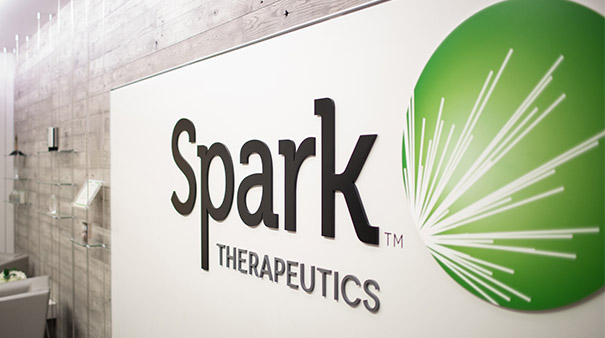 Shareholders in Spark Therapeutics haven't been queueing up to take advantage of Roche's $114.50-per-share offer, forcing an extension to the tender process.
Roche said this week that it plans to withdraw and refile its pre-merger notification for the deal next week, kicking off a new 15-day waiting period that will expire on 25 April and will extend the tender deadline until around 2 May.
The company made the move after revealing that only around 29% of shares had been tendered by Spark shareholders by close of business on 2 April. Roche needs to get at least a majority of outstanding Spark stock for the deal to go through, and the less-than-impressive take-up suggests Spark's shareholders aren't cock-a-hoop about the terms of the deal.
In fact, Reuters suggests that Spark is facing at least three lawsuits from disgruntled investors who say the offer undervalues the company, even though it has the unanimous approval of both companies' boards.
Meanwhile Roche and Spark are still waiting for the Federal Trade Commission (FTC) to give a green light to the transaction, which is another reason for the extension.
"All terms and conditions of the offer shall remain unchanged during the extended period," said Roche in a statement, reiterating that it expects the deal to close in the first half of this year.
Roche first revealed its offer to buy the gene therapy specialist in an all-cash transaction in February, with its $114.50 per share off a premium of 122% on Spark's closing price on the previous working day.
The Swiss pharma group has been building its capacity in gene therapy, with the Spark agreement following a  partnership with 4D Molecular Technologies that was its first foray into the emerging sector.
Spark already has one gene therapy for an inherited retinal disease approved for marketing, Luxturna (voretigene neparvovec), and its lead development programmes are two gene therapies for haemophilia A that could offer a one-shot alternative to chronic treatment with factor VIII replacement drugs. Also in its pipeline are therapies for haemophilia B, lysosomal storage disorders and neurodegenerative diseases.
If approved, the haemophilia therapies would slot into Roche's portfolio alongside Hemlibra (emicizumab), Roche's recently-launched haemophilia A antibody which made $150 million in sales in 2018, its first full year on the market, and is tipped for blockbuster revenues at peak.
Roche is just one of a number of big pharma companies trying to build a position in gene therapy.
Novartis for example bought gene therapy player AveXis last year for $8.7bn, and followed that in January with a deal giving it European rights to Luxturna.
Meanwhile, Pfizer acquired Bamboo for $645 million in 2016 and subsequently struck licensing deals with Sangamo for a haemophilia A therapy and Spark's haemophilia B programme the following year.