Roche deepens ties with Jnana with a second licensing deal
News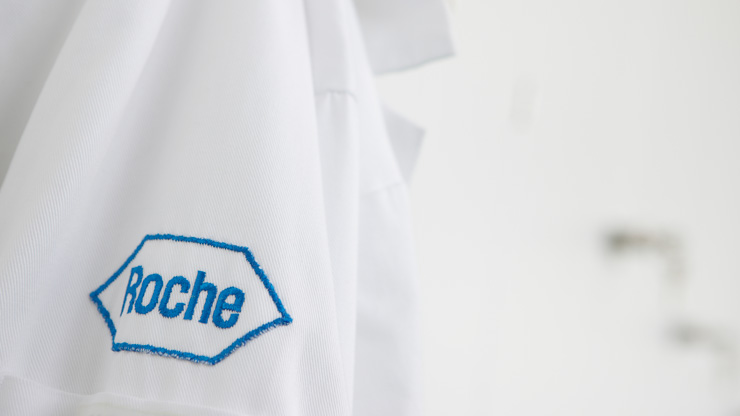 Swiss pharma group Roche has doubled down on a partnership with Jnana Therapeutics, paying $50 million upfront to tap into the Boston-based biotech drug discovery platform for a wide-ranging push across cancer, immune-mediated, and neurological diseases.
The new agreement – announced on the same day that Jnana finalised a $107 million series C financing – has a potential deal value of around $2 billion and comes two years after Roche paid $40 million upfront with $1 billion at the back-end for a programme targeting immune-mediated and neurological diseases.
The cash injection comes amid a period of gathering momentum for Jnana, which has just started clinical testing of its first in-house candidate JNT-517, billed as a potential first-in-class therapy for rare metabolic disorder phenylketonuria.
That compound has emerged from the biotech's RAPID chemoproteomics platform – designed to find small-molecule drugs that can hit hard molecular targets like solute carrier (SLC) transporters, transcription factors, signalling scaffold proteins, phosphatases, G protein-coupled receptors (GPCRs), and helicases – that has also attracted Roche's interest.
The latest deal with Roche covers "multiple targets from a diverse range of target classes," with Jnana conducting discovery and preclinical activities and Roche responsible for development and commercialisation of any promising candidates.
Their earlier partnership, signed in 2020, covered small molecule drugs directed at SLC transporters, a class of more than 450 human membrane proteins that are gatekeepers for controlling the movement of metabolites in and out of cells and organs.
The third-round financing follows a $50 million series B last year, and was led by new investor Bain Capital with buy-in from existing backers RA Capital Management, Polaris Partners, Versant Ventures, Avalon Ventures, and Pfizer Ventures.
Jnana said in a statement that the funding will allow it to take JNT-517 through proof-of-concept testing in PKU, a genetic disorder caused by an inability to break down the amino acid phenylalanine in the diet that can lead to serious neurological and neuropsychological symptoms if untreated.
At the moment, the main treatment strategy is to restrict phenylalanine in the diet, but JNT-517 would provide a means of reducing levels in the body via a different mechanism, namely inhibiting an SLC transporter (SLC6A19) responsible for kidney reabsorption of the amino acid back into the bloodstream.
"With its unique mechanism of action […] JNT-517 has the potential to be the first therapy for all individuals living with PKU, regardless of genetic background or age," said Jnana's co-founder and chief scientific officer, Joel Barrish.