Roche decision support tool matches patients to trials
Roche has launched two new decision support tools aimed at matching patients to the most appropriate clinical trial, and helping clinicians search for relevant medical literature.
The two apps are available on Roche's Navify Tumour Board tool – the Clinical Trial Match app identifies clinical trial options based on patient-specific attributes such as age, gender, biomarkers and various tumour information from 11 international registries (ClinicalTrials.gov, German Clinical Trials Registry (DRKS) and European Clinical Trials Registry (EUCTR)).
Roche's Publication Search app mines publication sources globally such as PubMed, American Society of Clinical Oncology, and American Association of Central Cancer Registries for most recent clinically and therapeutically relevant literature.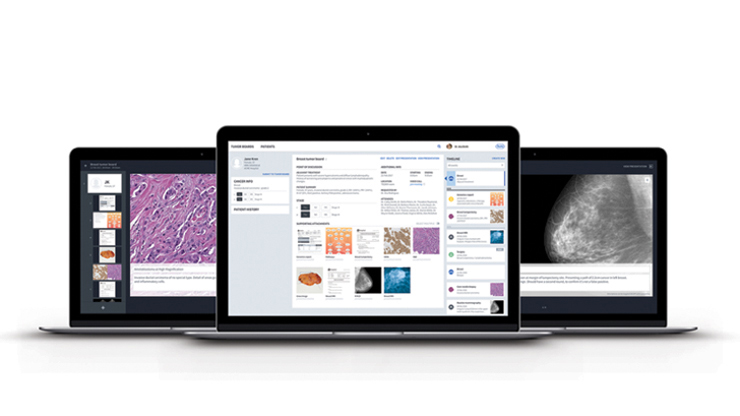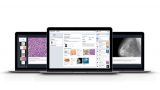 The content of both apps is provided by MolecularMatch, Inc., a clinical informatics company with expertise in precision oncology, immunotherapy and bioinformatics.
More apps from Roche, partners and third parties will follow to expand the clinical decision support functionalities available on Navify.
Navify helps multidisciplinary care teams navigate increasing complexity of medical information by transforming large amounts of data into actionable insights.
The portfolio's first commercially available product Navify Tumor Board, a cloud-based programme, launched last year and helps oncology care teams prepare for, conduct and document clinical treatment decisions.
Roche CEO Severin Schwan said: "With our leading portfolio covering diagnostics, therapies and data, Roche is uniquely positioned to actively shape the digitalisation of healthcare. With innovative solutions such as the Navify clinical decision support apps we move one step closer to offering more personalised care across the patient journey, from diagnosis to therapy decision, treatment and medical monitoring."
Late last month Germany's Affimed signed a deal with Roche's Genentech unit to develop cancer immunotherapies that activate natural killer cells, in a deal potentially worth more than $5 billion.
The deal starts with $96 million upfront, but with milestone payments and royalties of up to $5 billion.
Affimed has proprietary technology enabling generation of both NK and T-cell engaging antibodies, which are of interest to Roche's Genentech unit.
Don't miss your daily pharmaphorum news.
SUBSCRIBE free here.