Roche, Blueprint's RET cancer drug Gavreto cleared in EU
News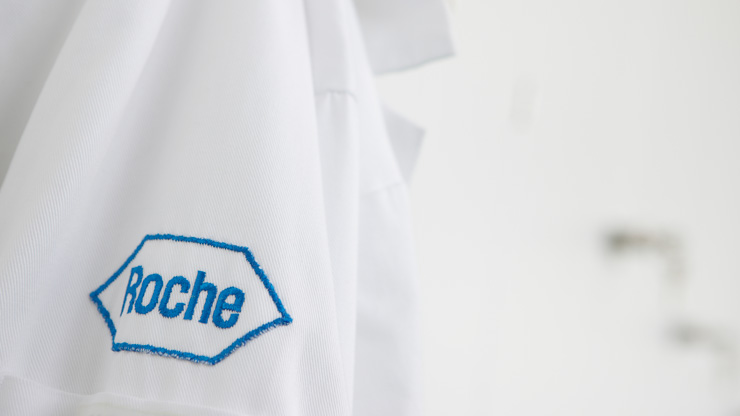 Roche and Blueprint Medicines have opened a second front in their rivalry with Eli Lilly in RET-mutated cancers, after getting approval for Gavreto from the European Commission.
Gavreto (pralsetinib) has been cleared as a first-line treatment of people with RET fusion-positive advanced non-small cell lung cancer (NSCLC), a disease that is diagnosed in around 37,000 people worldwide every year. Roughly 2% of NSCLC patients have tumours with a RET mutation.
Lilly's first-to-market Retevmo (selpercatinib) is currently approved as a second-line therapy for RET-positive NSCLC, so Gavreto can be used earlier in the treatment pathway.
Lilly still has the EU market to itself for second-line treatment of RET-positive thyroid cancers, although Gavreto has been approved for thyroid cancers in the US.
Sales of both drugs are still pretty modest, with Roche and Blueprint reporting $5.5 million in revenues from Gavreto in the US in the third quarter, while Lilly booked just under $34 million from Retevmo.
The EU approval is based on results from the phase 1/2 ARROW study, which showed that Gavreto had a 72% overall response rate (ORR) in previously-untreated people with RET-positive advanced NSCLC, and a 58.8% ORR in patients previously treated with chemotherapy.
The median duration of response still hasn't been reached for the treatment-naïve group in the ongoing trial, with a 22.3 month duration seen when Gavreto was used as a second-line therapy.
Blueprint and Roche are co-developing Gavreto globally, with the exception of certain Asian territories, including China, under the terms of a deal signed last year. Roche paid Blueprint $775 million upfront for rights to the drug, with another $927 million in potential milestones.
The Swiss drugmaker's Genentech subsidiary is commercialising Gavreto alongside Blueprint in the US, while Roche has exclusive rights in other markets covered by the deal.
EvaluatePharma has previously predicted $1.2 billion in 2026 sales for Retevmo and $723 million for Gavreto, although that was before Roche lent its marketing muscle to the Blueprint drug.