Roche and AbbVie's Venclexta approved in CLL
News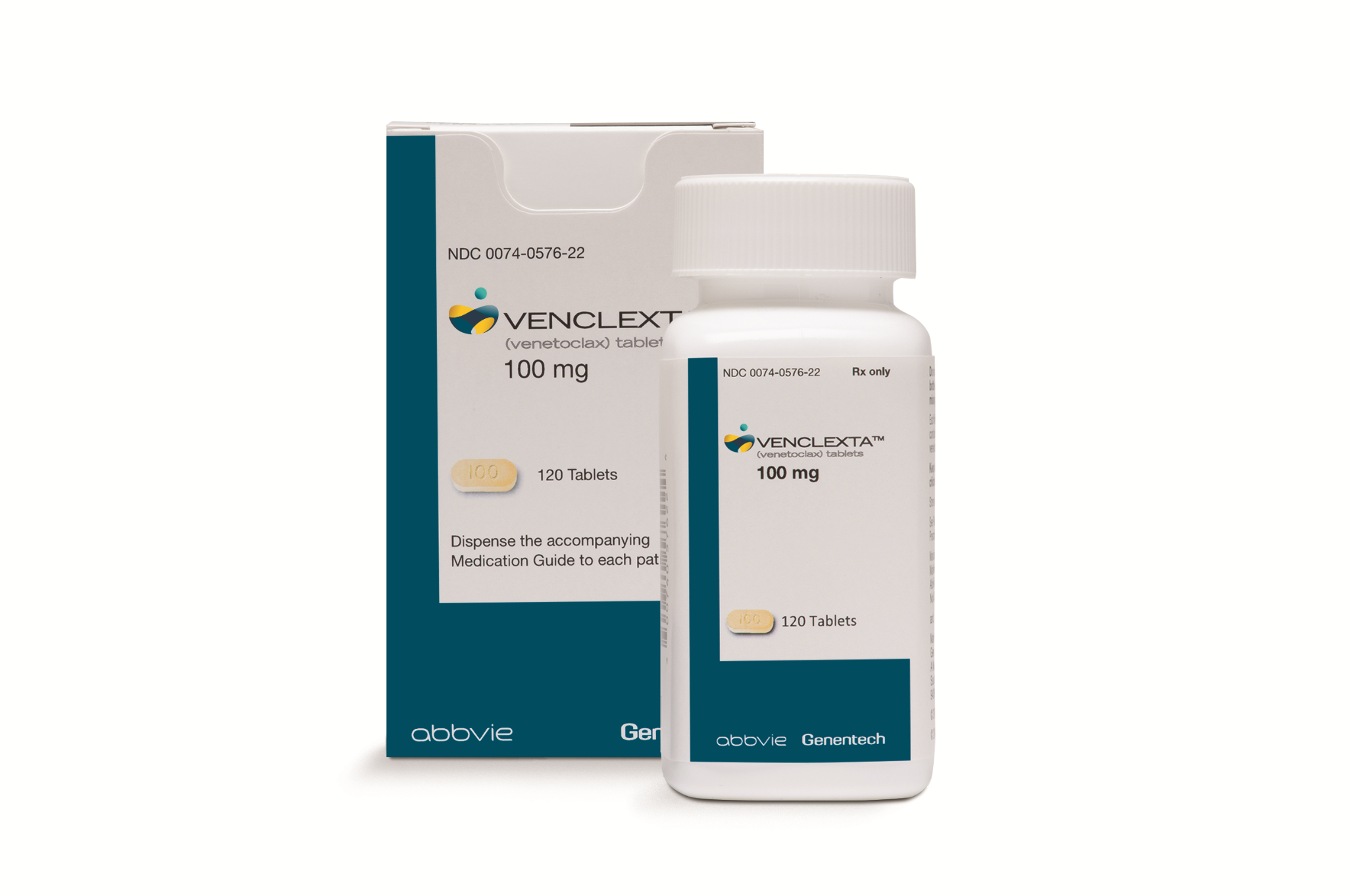 Roche and AbbVie's Venclexta (venetoclax) has been approved by the FDA in combination with Roche's Gazyva (obinutuzumab) for the treatment of people with previously untreated chronic lymphocytic leukaemia (CLL) or small lymphocytic lymphoma (SLL).
The approval follows a breakthrough therapy designation and is based on results from the phase 3 CLL14 trial, which showed that the combination was able to achieve a significant reduction in the risk of disease worsening or death (progression-free survival) compared to Gazyva plus chemotherapy, which has become a standard first-line therapy in this setting since getting approval in 2013.
Roche's chief medical officer Sandra Horning said: "Venclexta plus Gazyva is the only chemotherapy-free option of fixed duration that provides durable responses to help people live longer without progression of their disease, compared to a standard of care."
Venclexta already has a fairly broad label in the relapsed/refractory CLL population, but the previously-untreated patient group represents another 20,000 or so potential patients in the US alone, according to Horning.
Roche co-markets Venclexta in the US with AbbVie, with the latter selling it on its own elsewhere as Venclyxto, and the drug is a key growth product for both companies.
The drug made $344 million in sales worldwide last year, more than double its turnover in the previous year, and $124 million in the last quarter. AbbVie has said it expects sales this year to more than double once again to $725 million.
In March questions were raised over Venclexta's safety after a higher proportion of deaths was observed in patients receiving it for multiple myeloma in a trial's control arm – causing AbbVie and Roche to stop recruiting patients for all multiple myeloma trials involving the drug.
AbbVie said the action does not impact any of the approved indications for venetoclax, and is limited to investigational clinical trials in multiple myeloma.
The company added that it "remains confident in the benefit/risk profile of venetoclax in those approved indications".
AbbVie is also testing Venclexta in combination with Imbruvica as another chemo-free option, as well as triple therapy of the drug with both Imbruvica and Gazyva. Meanwhile it's also in trials for multiple myeloma (MM), non-Hodgkin lymphoma (NHL) and myelodysplastic syndrome (MDS).